New pages added recently:
Signs of Intelligent Life
Our Antarctica trip.
Appeal to rebuild the Regnum Marianum Church - Budapest - Hungary - Blown up by the communists.

On these pages I will deal with two of my hobbies and passions.
I like to travel and I like to take pictures and visiting all those places, I see many visiting people doing just the same things, travelling, visiting and taking photos or movies.

I already have a fairly comprehensive travel page, listing most of the places my family and I have visited, but on these new pages I will try to list them in a more chronological order and spiced with some background information here or there.

I have many photographs and I have visited many, many other places that I can't at this stage anyway, categorise.

One of my first significant travel and photographic undertaking was in 1978.
I have saved up for many years for this trip and it was also getting easier to go back to Hungary.
I was born there, but had to leave after my participation in our 1956 Freedom fight, when it was brutally put down by the Soviets.

My daughter, Sarolta and I took off on a four months of journey of discovery.
Full of excitement and expectations we took left New Zealand to visit most of the countries of Europe, including Hungary and a few other communist countries, where communism taken a more human face on by than.
On our way to and back from Europe we had 3 days stopover in Singapore.

Come, enjoy our journeys.



Our itinerary in Singapore included a sightseeing bus trip around Singapore, visiting a few attractions like a crocodile farm/factory/shop, where you could choose a live crocodile and have a boot or handbag made to your requirement (Ah, ah, the year was 1978, remember!), gold, diamond factory/shops and many other souvenir shops etc of course.
Singapore was a buyers paradise for bargain electrical, photographic and other goods.
In our spare times and at nights we took long walks around the Singapore shopping streets, Orchard Road and 'Boogie Street' (Which was very different from the 'Boogie Street' of late. Those days, you went there to see people and things, you may not see everywhere).
At that time Singapore was just starting to develop.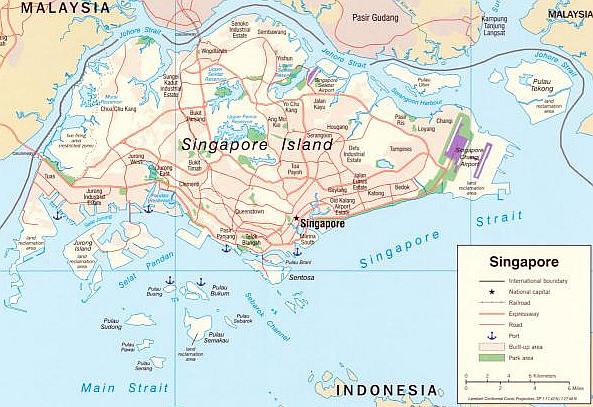 We had about four weeks to travel around England, Scotland, Ireland, and Wales mainly on our Britrail Passes.
And another three months we spent travelling around Europe on a Three months Eurail Pass visiting most of the larger cities and towns especially the ones with history, significant sights or just because I have heard, read or had some knowledge of.
Those days an Eurail Pass included many other attractions and transport, such as ferries, boats on the Rhine, local transport in some cities and many other 'goodies'.

After our arrival in London we spent about four days travelling and walking around London, using a four day 'London Pass', which allowed us unlimited use of London's Underground, local trains and buses, ferries etc.
We got on all the 'Tubes' lines and went from station to station popped our head up have a look around and go to the next station.
I remember the first day we walked so much during the first few hours, including Marble Arch, The Mall, Buckingham Palace, and the Birdcage Walk, that in the end I could hardly walk because of the large blisters on my heels, my 'new, comfortable' shoes made.
I had to ask a 'friendly Bobby' on horse back, "where's the nearest Woolworth's" to buy another pair of shoes.
To my embarrassing surprise and great relief a shop was just across the road and managed to find a very good pair of sport shoes and the shoes' heel missed the blisters and my blisters had time to heel and the shoes lasted for many years.
So we 'moved on' to have a look at Westminster Abbey, Saint Paul Cathedral, Westminster Cathedral, Kew Gardens, Soho, Kensington, Banks and Bridge, The Tower, all the 'Circuses' and most of the squares.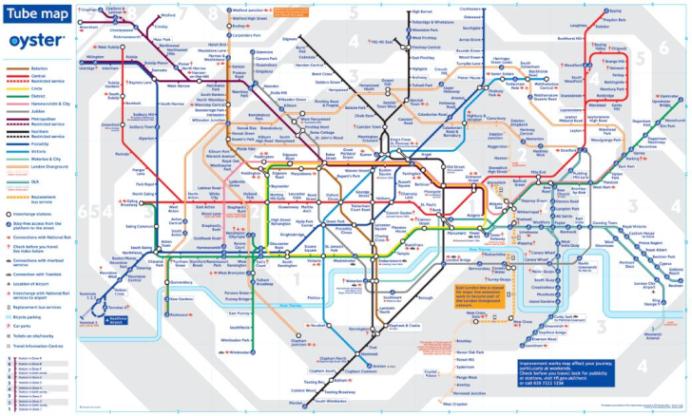 Finishing with London for the time being, Sarolta and I took an Intercity train to Darlington, where our relations were waiting for us to whisk us to their home in Billingham, about 30 km away (correct me if my memory is wrong), where we spent a few days, exploring Billingham, the York (North) Moors, Durham, Rievaulx, Rievaulx Abbey and the surrounding area, Stock-on-Tees and many other interesting places.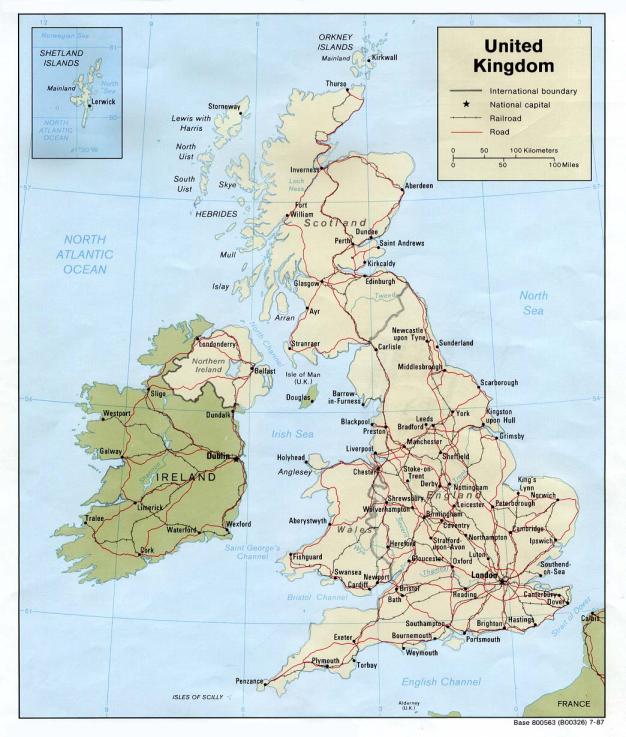 Soon we had to move on and heading up north to Thurso in north Scotland and exploring many other cities and sights on our way.
Middlesborough, Newcastle-upon-Thyne, Edinburgh, Perth and Inverness just to mention a few.

In Inverness I think we were lucky enough to see and photograph the famous Loch Ness Monster

Back in those days colour slides were just as popular to show off to family and friends as photos were.
I haven't found a way to get reasonable photos for these pages from my slides.
So my record of our explorations not as good as it could be.

Finishing with Thurso, we made our way down through Edinburgh, Glasgow, Carlisle, Blackpool, Manchester, Leeds, York, Liverpool, Chester, Shrewsbury, Hereford, Newport, Cardiff, Saint Ives, Swansea, Bristol, Bath, Exeter, Plymouth, Penzance and Landsend.

Walking back from Landsend we caught the next train from Penzance to Exeter, Bournemouth, Southhampton, Salisbury, Stonehedge, Portsmouth, Hastings, Dover, Herne Bay, Oxford, Gloucester, Stratford-upon-Avon, Birmingham, Coventry, Northampton, Sheffield, Nottingham, Cambridge and back to London.

We spent another couple of days in London,before we caught another train to Folkestone and we went on a ferry to Boulogne-sur-Mer in France.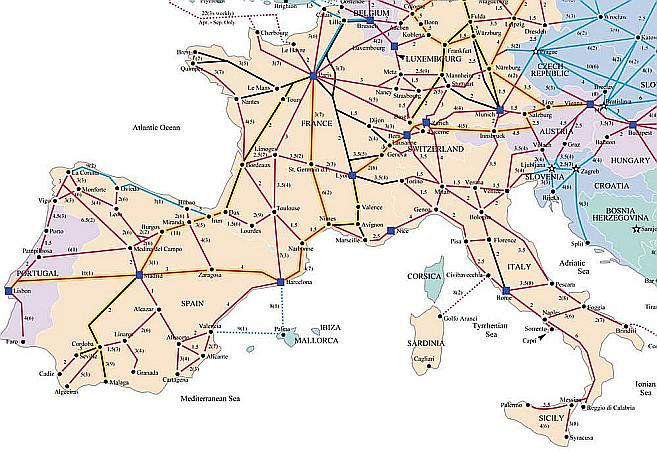 Arriving in Boulogne-sur-Mer, we started our explorations of continental Europe.

We made our way to Paris, to check out The Notre Dame, Seine, Louvre, Eiffel Tower, Arch de Triumph, Opera House, Sacra Ceur and many other sights.

France, Dax, Hendaye, L'Hospitalet-prés-l'Andorra and the little principality of Andorra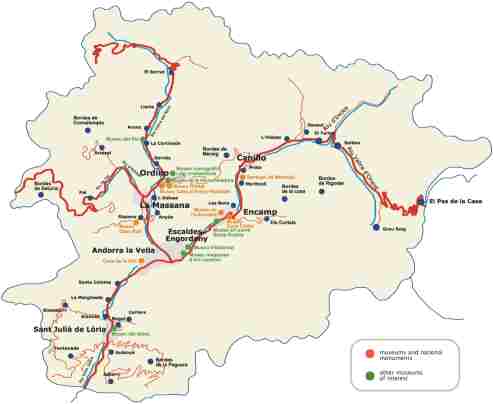 and the capital, Andorra la Vella, hiding in the Pyreneeses, between France and Spain, before we returned to Le Mans, Lourdes, Lyon, Marseille, Mulhouse, Nantes, Narbonne, Nimes, Paris, Strasbourg, and Toulouse.

Madrid Spain was our next major stop with Irun, Bobadilla, Algeciras, Ceuta (Africa), Ceuta Ferry, Barcelona, Port Bou

The Ceuta in Africa, ferry trip was part of the Eurail ticket and again paying a short visit to many other places on our way.

Back to Madrid and moving onto Portugal, Lisbon, and Fatima than Lisbon and back to Madrid again trying not to miss any city or town of any importance, size or fame on our way.

Narbonne, Lourdes, Marseille, Cannes, Nice, Monaco, Monte Carlo were some of the places we visited before we reached Italy, Milan and than Switzerland, Zurich, Bern and Geneva were our some of the other stops.

We went back back to Italy again and Bologna, Brindisi, Florence, Sicily Ferry, Messina Ferry Terminal, Milan, Monte Casisno, Naples, Padova, Palermo, Pisa, Pompeii, Rimini, Rome, Salerno, Sicily, Sorrento, Syracuse, The Vatican, Trieste, Udine, Villa San Giovanni Ferry Terminal, and Venice before we returned to Switzerland again and visited or revisited Basel, Bern, Geneva, Interlaken, Lake Zurich, Lucerne, Schaffhausen and Zurich

Here we turned around again, because we used our trains as hotels.

At night we choose a city some distance away, to have a good sleep (We had first class passes, and couches around here were superb, you could either take the three seats or some of the later couches each seat could be converted into a comfortable bed and ones you shot the door, you didn't get disturbed very often.)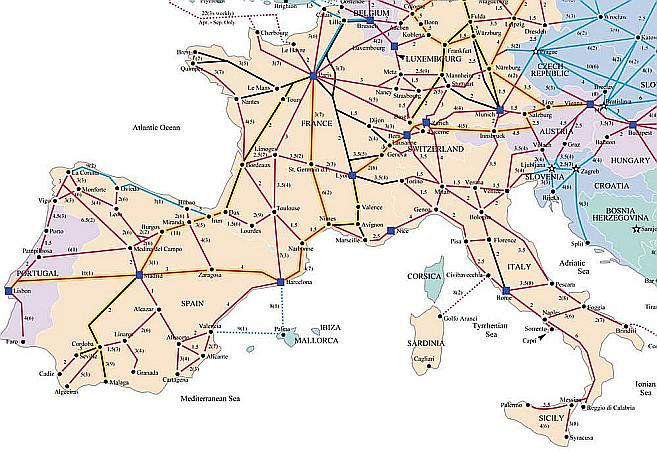 Our next stops were Monaco, Monte Carlo, Nice, and than to Pisa, Florence, and a few other cities on the way to Rome, where we spent a few days again to see the eternal city's many sights, The Vatican, the many Basilicas, the Coliseum, Roman ruins, Apian way, Catacombs, by conducted tours and on foot or using other means of transport.

Than we went to Cassino, Monte Cassino, Pompeii, Messina, Syracuse, Brindisi, where we caught a ferry to Patra in Greece (Again the Brindisi - Patra ferry ticket was included) and onto Athens (Acropolis, Agra ruins etc) for a few days and visiting a few other cities on our way too.

From Athens we took a train to Istanbul, where we explored the Bosporus in Turkey that was not recommended but you could do it with the Eurail Pass (The Greeks and the Turks are neighbours, but not the best of friends).

The trip to Istanbul was very interesting, - we noticed, that trips to the extremities of Europe were the most interesting ones - (Lake Ness and monster, Istanbul, warring neighbours, Fatima and your wishes could be granted, Narvik, broad daylight with sun and all in the middle of the night, going through two communist countries from Istanbul, to Trieste in Italy (Really you could only do it with the Eurail Pass in those days.) and many other similar experiences, including Syracuse.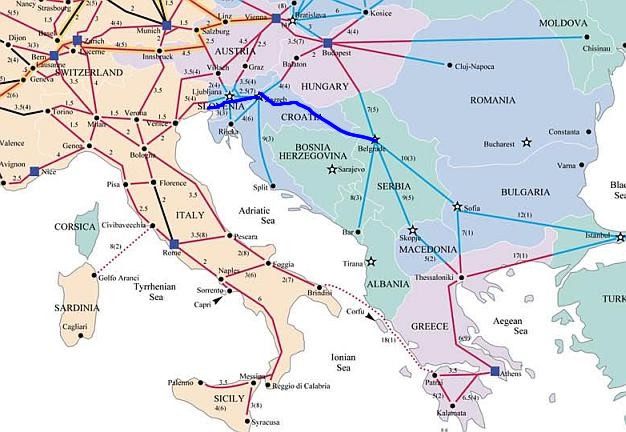 Caught a ferry up the Bosporus and walked on the bridge linking Europe to Asia (I always wandered how can that bridge hold the two major continents together, with so many 'plates' shifting all the time all over the earth).

Sofia, in Bulgaria, Belgrad, Zagreb in Former Yugoslavia were our next major stops before Trieste in Italy.

After Trieste we went to Venice and onto Austria and Munich and Dachau in Germany and back to Vienna for a few days and to Salzburg, Hörsching, Eisenstadt, Oberpullendorf, Lutzmansburg in Austria and went to see my home town and family in Budapest, Hungary for another few days.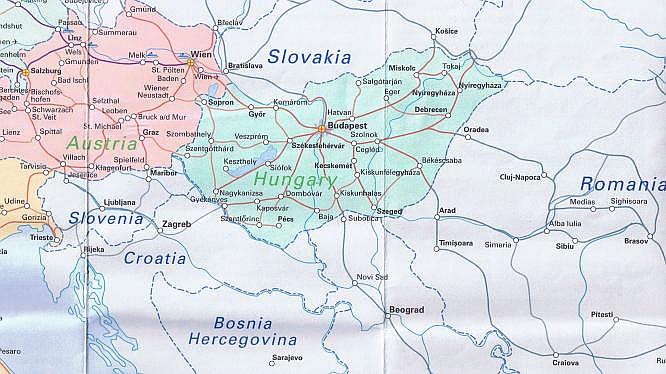 In Budapest we admired the Danube River, Royal Palace, Old Buda, Körtér, Budafók, Saint Stephen Basilica, Amusement Park, Parliament, Aquincum, Margit Island, Kelenföld, Gelért Hill, Citadel, Cog-wheel train, Children Railway.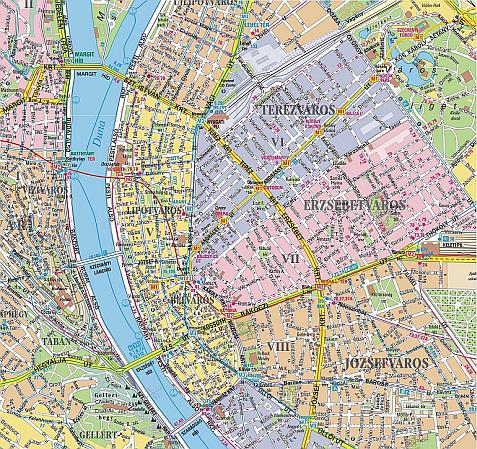 We spent another few days visiting some of the memorable places from my younger days, like Aszód, Hortobágy, Lake Balaton, Tihany, Szigliget, Balassagyarmat, Szügy, Patvarc, Szécsény, Hollókő, Endrefalva, Salgótarján, Ózd, Szentkút, Gyöngyös, Ludas, Eger, Nyiregyháza, Miskolc.

From Miskolc, we nipped over to Kosice, Kassa (in Czechoslovakia in those days, where we had had some unusual experiences again, we had to get some passport photos and apply for a new visa to re-enter Hungary).

Back in Hungary, we went to Vásárosnamény, Beregdaroc, Debrecen, and to Oradea, Cluj Napoca, Tirgu Mures, Brasso, Sibiu, Arad, Timisoara, Sannicolau Mare, and Nadlac in Romania.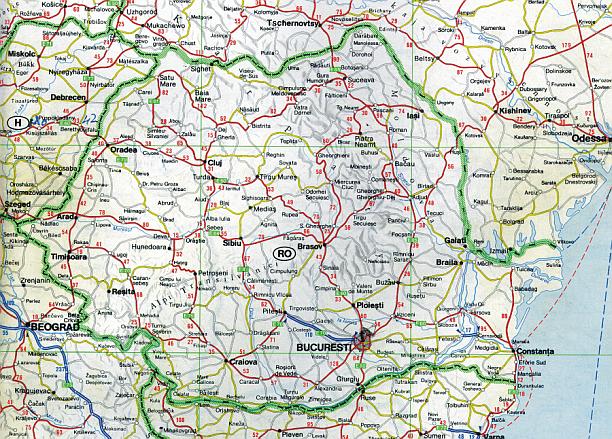 Back to Hungary and to Nagylak, Szeged, Békéscsaba, Mezőberény, Recsk, Parádfürdő, Ludas, Jászárokszállás, and Budapest

After Budapest we went back to Vienna and Italy to visit San Marino,

perched top of a hill, near Rimini in Italy,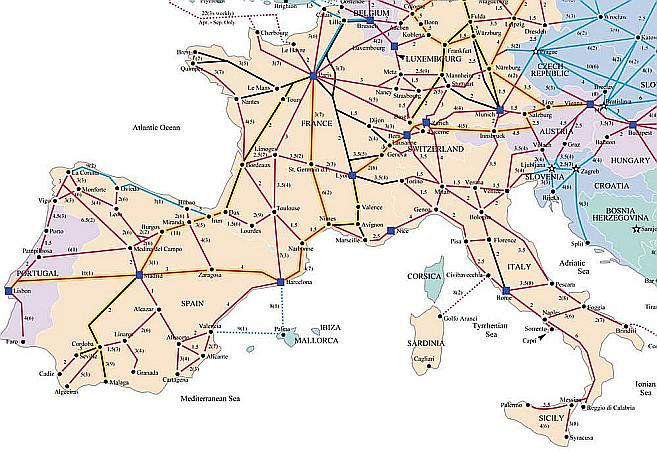 and than back to Austria, Vienna, Germany, Frankfurt, Mainz, Heidelberg, River Rhine, Nuremberg, Bonn, Cologne, Hannover, West Berlin.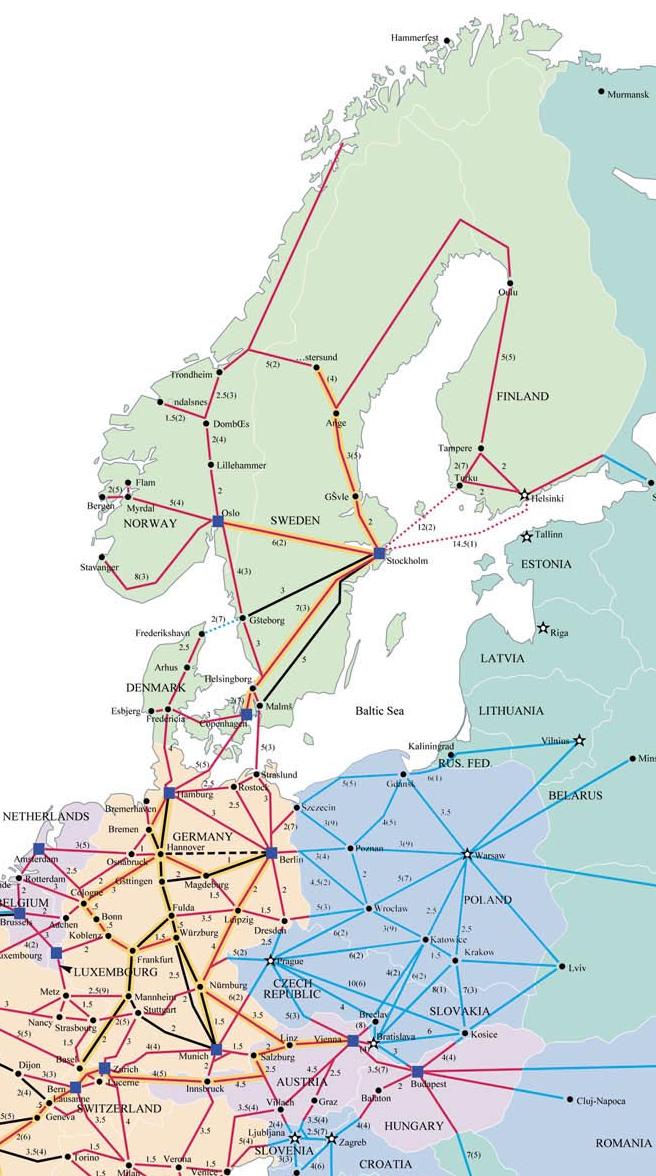 We spent some days in West Berlin, to look at the Reichstag, Berlin Wall, Bombed Church, Russian Memorial and a day trip into East Berlin, which was another outstanding experience, with all the checkpoints and searches.

We entered East Berlin by Underground, that went above ground all the way, except the stations.

Our day in East Berlin was in real contrast to our experiences to practically anywhere in Europe, although as I came from a communist country, didn't surprise me much.

We had to fill out forms with many, many questions on our way in and out.

We had to declare everything we were taking out whether souvenir or else, apart from the fact that you hardly weren't allowed to take out anything, not even small coins.

We were surprised when we wanted to walk towards the Brandenburg Gate and seen an enormous crowd heading our way, about 700 metres away.

Not knowing what was going on we retraced our steps and went to visit some of the other sites, before we caught the Underground back to the 'friendlier' Berlin.

We were also surprised, how many buildings, many previously important ones were still in ruins.

A long train trip through East Germany from West Berlin to West Germany, Hannover, than to Copenhagen in Denmark, Stockholm in Sweden for a few days before taking a ferry to Helsinki Exploring Helsinki for 2 - 3 days by Helsinki buses Helsinki Ferries Trains and Trams before we took a train to Kemi, Arctic Circle Arctic Border Arctic Reindeer Tornio, in Finland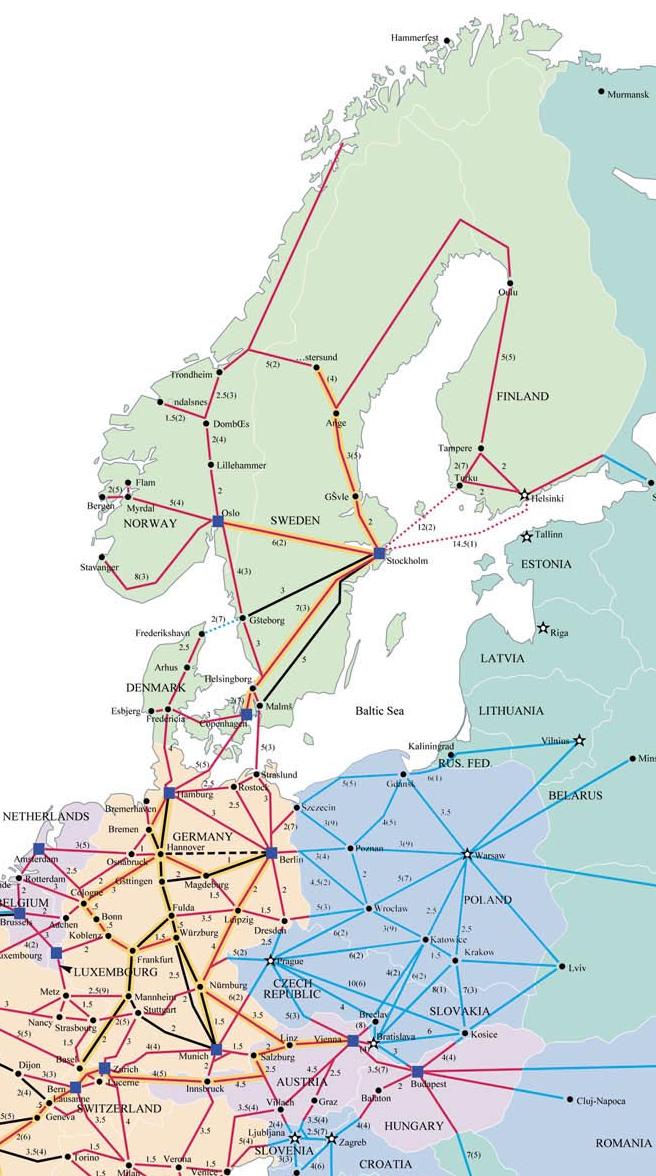 From where we took a 'corker' little 'chug along' train in the Arctic Circle, doing some unexpected speeds, stirring up dust and fallen leaves behind it, as it rushed towards Haparanda in Sweden, at an unexpected sort of "rush", I was wondering whether we going to stay on our tracks, but I suppose the driver have done this trip many times before and known well the capabilities of his "little train".

The 'corker' little chug along train stopped a couple of times with it's whistle blowing, to draw our attention, when we crossed the Arctic Circle and a couple of the times when some arctic "Reindeer" wondered thankfully close enough to our train.

In Haparanda we had to wait for another little train to take us to Boden in Sweden and Narvik We have spent about 5 days in or near the Arctic Circle and it was 'broad' daylight all the time.
(We chose our time well.)

Travelling down Norway we have seen many beautiful towns, fjords, long tunnels and many other beautiful sights on our way to Oslo, where we stayed a couple days again.

Back to Katrineholm in Sweden, and Copenhagen in Denmark and Hamburg in Germany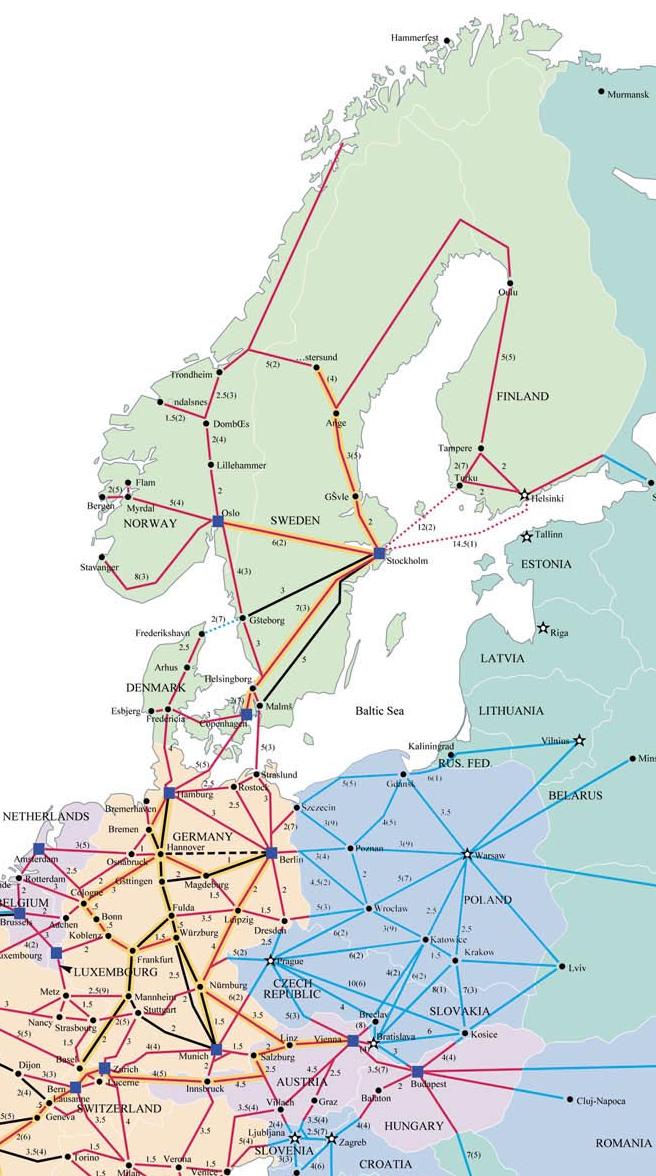 From where we went to Amsterdam, The Hague, and Rotterdam by Dutch Trains in the Netherlands
Next on our list were Antwerp, by Belgium Trains, than Brussels, and Gent or Ghent in Belgium than Luxembourg before we returned to France and Paris.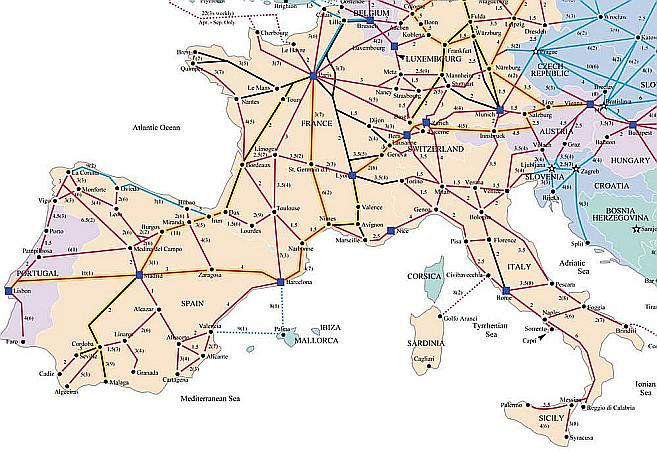 It was time for us to return to England from Calais by the Dover Hovercraft to Dover and to London, Dubai, Kuala Lumpur, Singapore and Auckland, New Zealand.

Of course there were many other places and sights we have seen and visited and it was a thoroughly beautiful experience.

Site Index Back to Top Photos Index
Thanks for coming, I hope you have enjoyed it, will recommend it to your friends, and will come back later to see my site developing and expanding.

I'm trying to make my pages enjoyable and trouble free for everyone, please let me know of any mistakes or trouble with links, so I can fix any problem as soon as possible.

These pages are best viewed with monitor resolution set at 640x480 and kept simple on purpose so everyone can enjoy them across all media and platforms.

Thank you.

Webmaster