Home
---
Hungary
---
Cardinal József Mindszenty
---

1956 Hungarian Revolution (My Story)
(My Eyewitness story of our Freedomfight
and Resistance against the Soviet Invasion)

---
50th Anniversary of our Freedomfight
---
My Travel and Photos Pages
Africa
America - North
America - Central
America - South
Asia
Australia
Oceania
---
Beijing or Peking
Beijing Buses
Beijing - Forbidden City
Beijing - Prince Gong Palace
Beijing - Summer Palace
Great Wall of China
Guangzhou or Canton
Guangzhou Buses
Guangzhou trains
Hong Kong
Hong Kong Airport
Hong Kong Buses
Hong Kong - Lantau Island
Kashgar or Kashi
Kashgar Buses
Kashgar Sunday Market
Macau
Ming Dynasty Tombs
Peking Man's Caves/Zhoukoudian
Shanghai
Shanghai Buses
Shanghai Maglev / Transrapid
Shanghai Metro
Shenzhen
Shenzhen Buses
Tibet
Tibet - Lhasa
Tibet - Lhasa Monasteries
Tibet - Lhasa - Potala
Turpan or Tulufan
Turpan - Amin Mosque
Turpan - Astana Graves
Turpan - Bezeklik Caves
Turpan - Crescent Moon Lake
Turpan - Dunhuang Caves
Turpan - Echoing-Sand Mountain
Turpan - Ediqut Ruins
Turpan - Emin Minaret
Turpan - Flaming Mountains
Turpan - Gaochang Ruins
Turpan - Grape Valley
Turpan - Green Mosque
Turpan - Jesus Sutras
Turpan - Jiaohe Ruins
Turpan - Karez System
Turpan - Maza Village
Turpan - Mogao Caves
Urumchi or Urumuchi
Xian
Xian Buses
Xian - Hua Qing Pool
Xian - Silk Factory
Xian - Silk Road Monuments
Xian - Terracotta Factory
Xian - Terracotta Army Museum
Yanan
Yanan Buses
Yanan Cave Dwellings





China facts & history in brief

My China pages directory
Map of China

Hong Kong International Airport Excerpted from Wikipedia, the free encyclopedia


Hong Kong International Airport is the main airport in Hong Kong.
It is colloquially known as Chek Lap Kok Airport, due to the fact that it was built on the island of Chek Lap Kok by land reclamation.

The airport opened for commercial operations in 1998, replacing Kai Tak Airport, and is an important regional trans-shipment centre, passenger hub and gateway for destinations in China, East Asia and Southeast Asia.
Despite a relatively short history, Hong Kong International Airport has won several notable international "Best Airport" awards.
In 2001-2005 and 2007, it came first in Skytrax's World Airport Awards.

HKIA operates twenty-four hours a day, and is one of the world's busiest airports in terms of international passenger and cargo movement.
In 2007, HKIA handled 47 million passengers and 3.7 million tonnes of cargo.
It is the primary hub for Cathay Pacific, Dragonair, Hong Kong Express Airways, Hong Kong Airlines, Oasis Hong Kong Airlines and Air Hong Kong.

History
The airport was built on a largely artificial island reclaimed from Chek Lap Kok and Lam Chau.
The two former islands that were levelled comprise about 25% of the surface area of the airport's 12.48 kmē platform.
It is connected to the northern side of Lantau Island near the historic village of Tung Chung, now expanded into a new town.
Land reclamation for the airport added nearly 1% to the entirety of Hong Kong's surface area.
It replaced the former Hong Kong International Airport (popularly known by its former name Kai Tak Airport), which was located in the Kowloon City area with a single runway extending into Kowloon Bay close to the urban built-up areas.

Construction of the new airport was only part of the Airport Core Programme, which also involved construction of new road and rail links to the airport, with associated bridges and tunnels, and major land reclamation projects on both Hong Kong Island and in Kowloon.
The project is the most expensive airport project, according to Guinness World Records.
Construction of the new airport was voted as one of the Top 10 Construction Achievements of the 20th Century at the ConExpo conference in 1999.

Opened on 6 July 1998, a week later than Kuala Lumpur International Airport, it took six years and US $20 billion to build.
On that day at 6:25 a.m., Cathay Pacific's CX889 was the first flight to land at the airport, pipping the original CX292 from Rome which was the scheduled first arrival.
The architects were Foster and Partners.
For three to five months after its opening, it suffered various severe organisational, mechanical, and technical problems that almost crippled the airport.
At one time, the government reopened the cargo terminal at Kai Tak Airport to handle freight traffic due to a breakdown at the new cargo terminal, named Super Terminal One, however after six months the airport started to operate normally.

On 28 February 2007, a second terminal (check-in facility only) of the airport opened, with a new Airport Express platform opened serving the new terminal.
The terminal also features a new shopping mall SkyPlaza, providing a large variety of shops and restaurants, together with a few entertainment facilities.

SkyCity is currently being built directly across from the airport.
It currently includes the AsiaWorld-Expo and the SkyPier.
Planned for development is a golf course, Marriott hotel, and business centre.

The airport is operated by the Airport Authority Hong Kong, a statutory body wholly owned by the Government of Hong Kong Special Administrative Region.
The Civil Aviation Department (CAD) is responsible for the provision of air traffic control services, certification of Hong Kong registered aircraft, monitoring of airlines on their compliance with bilateral Air Services Agreements, and the regulation of general civil aviation activities.



For a more information about Hong Kong Airport see Wikipedia, the free encyclopedia

This page was retrieved and condensed from (http://en.wikipedia.org/wiki/Hong_Kong_Airport) see Wikipedia, the free encyclopedia, March 2008.
All text is available under the terms of the GNU Free Documentation License (see Copyrights for details).
About Wikipedia
Disclaimers


This information was correct in March 2008. E. & O.E.


2007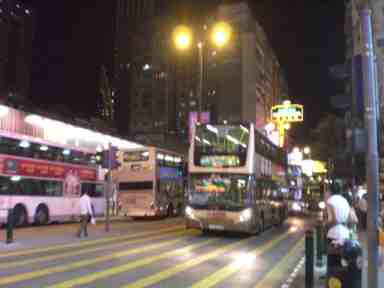 Hong Kong Buses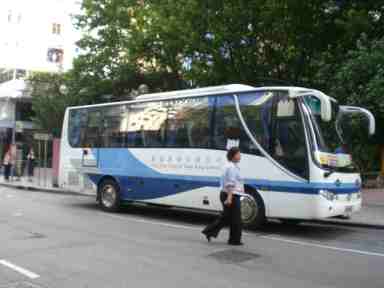 Hong Kong Bus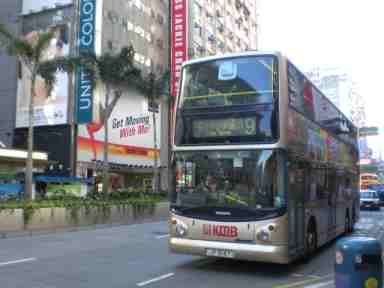 Hong Kong Bus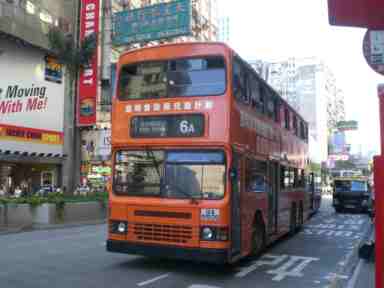 Hong Kong Bus/es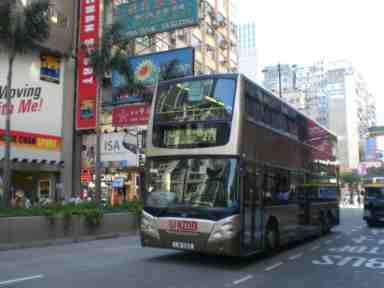 Hong Kong Bus/es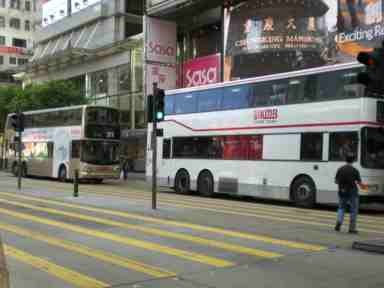 Hong Kong Bus/es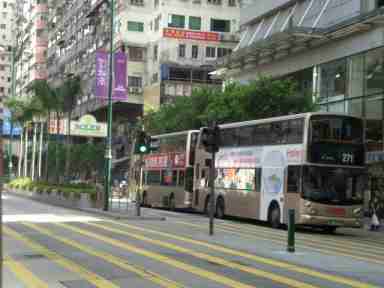 Hong Kong Bus/es