Home





Hungary





Cardinal József Mindszenty





1956 Hungarian Revolution (My Story)
(My Eyewitness story of our Freedomfight
and Resistance against the Soviet Invasion)





50th Anniversary of our Freedomfight






My Travel Pages




Africa




America




Asia




Europe




Hungary




Oceania
---


Russia
Russia History & Facts in brief

Moscow




Moscow




Catholic Cathedral




Christ the Saviour Cathedral




Kazan Cathedral




Kremlin




Kremlin Cathedrals




Moscow Airport




Moscow Buses




Moscow Metros




Novodevichy Convent




Red Square




Virgin on the Moat Cathedral

- - - - -

Saint Petersburg




Saint Petersburg




Artillery Museum




Hermitage




Kronstadt




Peterhof




Oranienbaum




Peter and Paul Fortress




Saint Petersburg Airport




Saint Petersburg Buses




Saint Petersburg Metros




Saint Petersburg Trams




Vyborg

- - - - -

Vladivostok




Vladivostok




Vladivostok Buses




Vladivostok Trains




Vladivostok Trams

- - - - -

Volgograd




Volgograd




Tractor Factory - Museum




Volgograd Airport




Volgograd Buses




Volgograd Trams




Volgograd Trolleybuses




Russia facts & history in brief

My Russia pages directory
Map of Russia


Moscow - Metros


I like trains, buses, metros, but than I like many other things as well.

I had a very limited time in Moscow to really concentrate on metros, because there was so many other things to see, do and it was raining practically since we've arrived, 'til we left.

Someone or more than one person was watching me every time I taken a photo on the Metro and I don't really mean only inside the coaches.

Anyway here's a small sample of badly photographed Moscow Metros, Stations, etc.



2007

You can click on these photos for an enlargement
| | | |
| --- | --- | --- |
| | | |
| Moscow - Metro | Moscow - Metro | Moscow - Metro |
| | | |
| Moscow - Metro | Moscow - Metro | Moscow - Metro |
| | | |
| Moscow - Metro | Moscow - Metro | Moscow - Metro |
| | | |
| Moscow - Metro | Moscow - Metro | Moscow - Metro |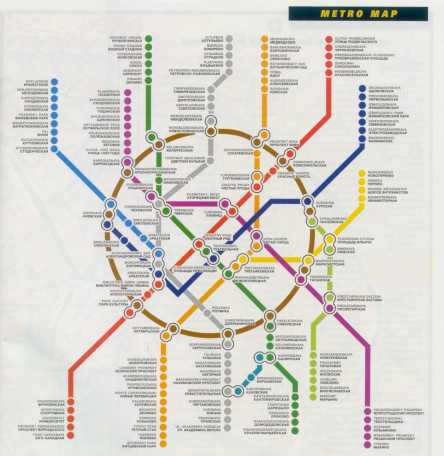 Sumptuous Moscow Metro (YouTube.com)



Russia-Moscow-Touring Metro Stations (YouTube.com)



Moscow Metro (YouTube.com)