Russia facts & history in brief

My Russia pages directory
Map of Russia


Moscow - Buses


I like buses, but than I like many other things as well.

We had a very limited time in Moscow to really concentrate on buses, because there was so many other things to see, do and it was raining practically all the during our stay.

Anyway here're a few badly photographed Moscow buses.




2007

You can click on these photos for an enlargement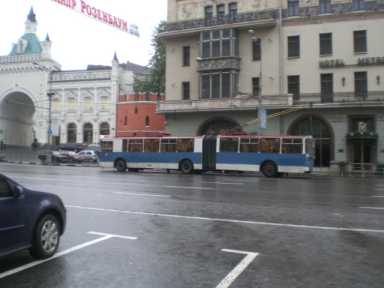 A blue trolleybus with trailer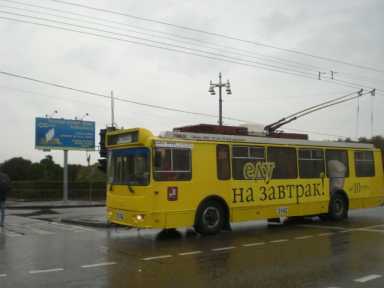 A yellow trolleybus, advertising something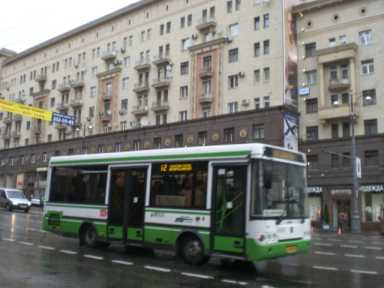 A little white and green bus 'working the streets'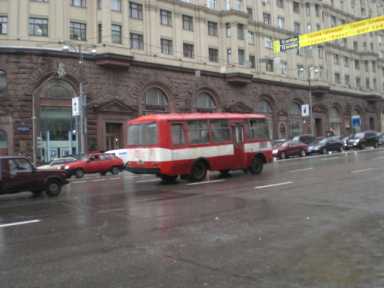 A little red bus doing much the same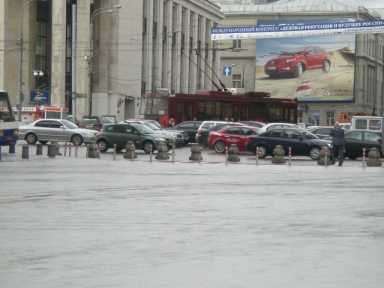 A hardly discernable red trolleybus sneaking around the corner



The bus that never came



Bus race in Moscow (YouTube.com)

Bus turning left in a Moscow traffic (YouTube.com)

The bus that we can't see




Traffic jam at an intersection in Moscow (YouTube.com)





The bus, that probably will never come