Map of Europe Map of Hungary Map of Budapest
Hungary, facts in brief Hungary, history in brief

Budapest, facts and history in brief
Copyright (c)1996 - 2005, All Rights Reserved


The Nobel Prize

The Nobel Prizes are the most prestigious awards given for intellectual achievement in the world. They are recognized by virtually every scientist, and they are also among the few prizes known by name to many ordinary citizens. A remarkable number of these coveted prizes have been awarded to people of Hungarian background...

The "Brain Drain" is particularly evident here as most of these winners received this distinction as nationals of other countries. Visit the Official Nobel Web Site for a complete listing of Nobel Laureates or visit a Hungarian-language site, A Nobel-díj és a magyar Nobel-díjasok. The unofficial Nobel Prize Internet Archive is also an excellent resource.

Jump to:
---

Chemistry
The medal represents Nature in the forms of a goddess resembling Isis, emerging from the clouds and holding in her arms a cornucopia. The veil which covers her cold and austere face is held up by the Genius of Science. The inscription reads: Inventas vitam juvat excoluisse per artes, translated as "inventions enhance life which is beautified through art."
---

1925
Richard Zsigmondy (b. 4/1/1865, Vienna - d. 9/24/1929, Göttingen)
"For his work on methods in the study of colloid chemistry." Colloids consist of submicroscopic particles dispersed throughout another substance. He invented the ultramicroscope in the pursuit of his research.

His father, doctor Adolf Zsigmondy, had done a great deal to promote dentistry in Austria, had invented several surgical instruments and devices, and had published several scientific and medical works. He encouraged his four children's interest in the natural sciences. He died when Zsigmondy was only 15 years old. Zsigmondy's mother, Irma von Szakmary, encouraged her children to lead an outdoor life, to take an interest in the arts and to follow their own inclinations. Zsigmondy and his brothers spent much of their time climbing, mountaineering, swimming and diving.

Zsigmondy's interest in chemistry and physics developed at an early age; he studied and carried out many of the experiments in his own small laboratory in his home. After receiving his doctorate from the University of Munich in 1889, Zsigmondy worked in research at Berlin and then joined the faculty of the University of Graz, Austria. From 1908 to 1929 he was director of the Institute for Inorganic Chemistry at the University of Göttingen where he remained until his retirement in February 1929. Following the First World War, the Institute suffered severe shortages of the most simple chemical materials and scientific research work became very difficult. In 1925 Zsigmondy was awarded the Nobel Prize for Chemistry for his work on the heterogeneous nature of colloidal solutions. This made it possible for him to overcome, with deep gratitude, most of the difficulties he had encountered in the previous years.

Trivia:
There is a Crater Zsigmondy on the Moon
- Read full biography at the Nobel eMuseum
---

1939
Leopold Ruzicka (b. 9/3/1887 Vukovár, Hungary [now Croatia] - d. 1976)
"For his work on polymethylenes & higher terpenes"

Hungarian, Croatian, Czech? Yes. Vukovar is on the Hungarian side of the Danube in the former Szerem county. For almost 900 tears, Hungary and Croatia were closely tied until French meddling and the creation of Yugoslavia in 1920 thus Balkanizing Croatia and this and other regions of Hungary. Vukovar, it's county of Szerem and half of Baranya county were transferred to Croatia after WWI. This area was a complex multi-ethnic region and Serbian ethnic cleansing tried to "clean" it. His great-grandparents included a Czech, from whom the name Ruzicka stems. His mother was from Eszek (Osijek) where, after the early death of his father, he attended a Hungarian school where Croatian was used.

He attended the Technische Hochschule at Karlsrohe, where he began his chemical studies in 1906. He enjoyed the curricular freedom at Karlsruhe. He completed his laboratory courses in 1 3/4 years and then immediately started his doctoral work.

In 1921, the Geneva perfume manufacturers Chuit, Naef & Firmenich, asked him to collaborate with them. By this time the investigations that were to lead to the elucidation of the constitutional formulas of the higher terpenes has already been started. By far the most important fruits collected in the perfumery garden were the elucidations of the structures of the naturally occurring musk perfumes, civetone and muscone. Following these discoveries Ruzicka and his co-workers were able to prepare the whole series of alicyclic ketones with 9 to over 30 carbon atoms as ring members, compounds that had previously been believed to be incapable to existence.

- Read full biography at the Nobel eMuseum
---

1943
George de Hevesy (b. 8/1/1885, Budapest - d. 1966)
"For his pioneering work with isotopes as tracers." Winner of Atom for Peace Award 1959

Nuclear power has not gotten great press, but not so well known are the many other ways the "peaceful" atom has slipped quietly into our lives, often unannounced and in many cases unappreciated. Radioisotopes and radiation have many applications in agriculture, medicine, industry and research. They greatly improve the day to day quality of our lives. We owe it to George de Hevesy.

Isotopes are different forms of an atom of the same chemical element. They have identical chemical properties but a different relative atomic mass. While the number of protons is the same, the number of neutrons in the nucleus differs. Some isotopes are referred to as 'stable' and others as 'unstable' or 'radioactive'. It is the radioactive nature of these unstable isotopes, usually referred to as 'radioisotopes', which gives them so many applications in modern science and technology. The first practical application of a radioisotope was made by George de Hevesy in 1911...

At the time de Hevesy was a young Hungarian student working in Manchester with naturally radioactive materials. Not having much money he lived in modest accommodation and took his meals with his landlady. He began to suspect that some of the meals that appeared regularly might be made from leftovers from the preceding days or even weeks, but he could never be sure. To try and confirm his suspicions de Hevesy put a small amount of radioactive material into the remains of a meal. Several days later when the same dish was served again he used a simple radiation detection instrument - a gold leaf electroscope - to check if the food was radioactive. It was, and de Hevesy's suspicions were confirmed.

The son of Louis de Hevesy, Court Counsellor and Eugénie, née Baroness Schosberger, he matriculated at Budapest's Gymnasium of the Piarist Order. In 1903 he studied at Budapest University and Berlin Technical University and gained his doctor's degree at the University of Freiburg in Breisgau in 1908. He travelled to England in 1910 to study under Professor Ernest Rutherford at Manchester. He interrupted early in 1913 his studies to carry out jointly with Frederic Paneth the first radioactive-tracer experiment at the Vienna Institute of Radium Research. During his stay in Vienna he obtained the Venia Legendi in the University of Budapest. In 1915 he was drafted into the Austrian-Hungarian Army. After the end of the war he was teaching for 6 months in the University of Budapest and left the spring of 1919 for Copenhagen to discuss his future activities at Niels Bohr's Institute which was to be erected. In 1920 he settled in Copenhagen. Six years later he returned to Freiburg as Professor of Physical Chemistry. In 1930 he was appointed Baker Lecturer at Cornell University, Ithaca. Four years later he took up again his activities at Niels Bohr's Institute which he terminated in 1952. He was domiciled in Stockholm since 1943 and was an Associate of the Institute of Research in Organic Chemistry. In 1949 he was elected Franqui Professor in the University of Ghent. In his retirement, he remained an active scientific associate of the University of Stockholm.

His early investigations involved a study of the chemical behavior of molten salts and his introduction to practical radiochemistry came in Rutherford's laboratories at Manchester. His work there, and later in Vienna and Budapest, mainly concerned the investigation and use of radium and lead isotopes. In Copenhagen, de Hevesy's research was initially concerned with isotopic separations and in 1923, together with Coster, he discovered the element hafnium. He was responsible for pioneer work in the use of isotopic indicators both in inorganic and life sciences and later, in Freiburg, he was involved in the first clinical use of isotopes. On his return to Copenhagen, he demonstrated the formation of new artificially radioactive isotopes and subsequently introduced a method of activation analysis based on neutron bombardment of the element to be investigated. This method was to replace X-ray analysis with fluorescent X-rays which he introduced during his stay in Freiburg.

- Read full biography at the Nobel eMuseum
- See Hevesy & Radioisotopes - Learn how radioisotopes are used in medicine, agiriculture, and more.
---

1986
John Polányi (b. 1929, Berlin)
"For contributions to the development of a new field of research in chemistry - reaction dynamics." In particular, Polanyi was cited for "the method of infrared chemiluminescence, in which the extremely weak infrared emission from a newly-formed molecule is measured and analysed, and for his application of this method to elucidate the detailed energy disposal during chemical reactions" Founder of Reaction Dynamics

John Charles Polanyi was born of Hungarian parents, Michael and Magda Elizabeth Polanyi. The family moved to England in 1933. His father, Michael Polanyi, another great chemist, was successively Professor of Chemistry and of Philosophy at Manchester University. John entered Manchester University 1946, just in time to attend his father's last lectures. He obtained his B.Sc. in 1949 and his Ph.D. in 1952. John Polanyi credits these years at Manchester University with having supplied him with the right questions to ask. The molecular basis for chemical reaction became the subject of the work for which, thirty-five years later, he received this Nobel Prize. He was a postdoctoral fellow at Princeton University and the National Research Council, Canada.

He has served on the Prime Minister of Canada's Advisory Board on Science and Technology, the Premier's Council of Ontario, as Foreign Honorary Advisor to the Institute for Molecular Sciences, Japan, and as Honorary Advisor to the Max Planck Institute for Quantum Optics, Germany. He is presently on the Board of the Steacie Institute for Molecular Sciences, Canada.

He was a founding member of both the Committee on Scholarly Freedom of the Royal Society, and a further international human rights organization, the Canadian Committee for Scientists and Scholars, of which he is the current President. Additionally he was the founding Chairman of the Canadian Pugwash Group in 1960, and has been active for 35 years in International Pugwash. He has written extensively on science policy, the control of armaments, and peacekeeping. He is co-editor of a book, The Dangers of Nuclear War, and was a participant in the recent Canada 21 study of a 21st-century defence posture for Canada. He was co-chair (with Sir Brian Urquhart) of the Department of Foreign Affairs International Consultative Committee on a Rapid Response Capability for the United Nations.

In honor of the achievement of John Charles Polanyi, the Government of the Province of Ontario has established a fund to provide annually up to five prizes to outstanding young researchers in the early stages of their career who are currently working at an Ontario university.

- Read full biography at the Nobel eMuseum
- See his official site, JohnPolanyi at the University of Toronto for even better biographical information, photos, and more
- The Polányi Society
---

1994
George Olah (b. 5/22/1927, Budapest) - UPDATE: Dr. Olah was awarded the prestigious Priestly Award on March 15th 2005!
"For his contribution to carbocation chemistry: the study of hydrocarbons, the ingredients of oil and natural gas, and his discovery of new ways to use them." Discovered "super-acids."

George Olah grew up between the two world wars and received a rather solid general education, the kind middle class children enjoyed in a country whose educational system had its roots dating back to the Austro-Hungarian Monarchy. He attended a Gymnasium (a combination of junior and senior high school) at one of the best schools in Budapest run by the Piarist Fathers, a Roman Catholic order [as did de Hevesy]. A strict and demanding curriculum heavily emphasizing the humanities included 8 years of Latin, with German and French as other obligatory languages. Though his main interest was in the humanities, he started to study chemistry upon entering the Technical University of Budapest, attracted by the wide diversity it offered. Organic chemistry particularly intrigued him and he was fortunate later to become a research assistant to the great Professor Geza Zemplen. Dr. Oláh left Hungary in 1956 soon after the failed uprising against Communist rule and moved to Canada. He got a position at Dow. He would later move to the United States. He was offered a position to join a small exploratory research laboratory along with two of his original Hungarian Collaborators, including Steven Kuhn. He was now positioned for greatness...

He and his colleagues discovered that extremely strong acids, called superacids, could be used to modify hydrocarbons to make them easier to study. These discoveries helped give the world more effective oil refining, lead-free gasoline and has enabled scientists to make plastics and other petroleum-based products with less damage to the environment.

In the summer of 1965 he was invited to join Case-Western Reserve University in Cleveland, Ohio and returned to academic life as a professor with the added responsibility of becoming also Department Chairman. George Oláh has 85 patents from seven countries, including four for the transformation of natural gas into the type of hydrocarbons used in gasoline.

In the words of Dr. Olah:
"As rewarding as the Nobel Prize is personally to any scientist, I feel it is also recognition of all my past and present students and associates (by now numbering close to 200 [and includes the Webmaster's Dad!]), who contributed over the years so much through their dedicated hard work to our joint effort. It also recognizes fundamental contributions by many colleagues and friends from around the world to a field of chemistry, which is not frequently highlighted or recognized."

- Read autobiography at the Nobel eMuseum
- Read about his Priestly Award on Chemical and Engineering News
---

Physiology / Medicine
The medal represents the Genius of Medicine holding an open book in her lap, collecting the water pouring out from a rock in order to quench a sick girl's thirst. The inscription reads: Inventas vitam juvat excoluisse per artes, translated as "inventions enhance life which is beautified through art."

1914
Robert Bárány (4/22/1876, Vienna, Austria - 4/8/1936, Uppsala, Sweden)
"For his work on the physiology and pathology of the vestibular apparatus."

Robert Barany was the eldest of six children. When he was quite young he contracted tuberculosis of the bones, which resulted in permanent stiffness of his knee joint. It is thought that this illness first led him to take an interest in medicine. After he completed his medical studies at Vienna University in 1900, he developed a strong interest in neurological problems.

He followed up the theories of Flourens, Purkinje, Mach, Breuer and others, and clarified the physiology and pathology of human vestibular apparatus for which he was awarded the Nobel Prize. The news of this award reached Bárány in a Russian prisoner-of-war camp; he had been attached to the Austro-Hungarian army as a civilian surgeon and had tended soldiers with head injuries, which enabled him to continue his neurological studies on the correlation of the vestibular apparatus, the cerebellum and the muscular apparatus. Following the personal intervention of Prince Carl of Sweden on behalf of the Red Cross, he was released from the prisoner-of-war camp in 1916 and was presented with the Nobel Prize by the King of Sweden at Stockholm.

During the latter part of his life Bárány studied the causes of muscular rheurmatism, and continued working on a book dealing with this subject even after he had suffered a stroke and was partially paralysed.

Robert Bárány's oldest son, Ernst Bárány, having hesitated between the study of radio electronics and hearing, between the study of physics and medicine, finally became a professor of medicine at the University of Uppsala. His son, Anders Bárány, however, is now professor of physics at the University of Stockholm, president of the Swedish Physical Society, and serves the Nobel Committee for Physics.

- Read full biography at the Nobel eMuseum
---

1937
Albert Szent-Györgyi von Nagyrápolt (b. Budapest, 9/16/1893)
"For his discoveries in connection with the biological combustion process with special reference to vitamin C & the catalysis of fumaric acid." First to isolate Vitamin C which he found in abundance in Hungarian paprika. Now that's research Hungarian style!.

Albert Szent-Gyorgyi was the son of Nicolaus von Szent-Györgyi, a great landed proprietor whose father, Joseph Lenhossék, and brother Michael were both Professors of Anatomy in the University of Budapest. He matriculated in 1911 and entered his uncle's laboratory where he studied until the outbreak of World War I when he was mobilized. He served on the Italian and Russian fronts, gaining the Silver Medal for Valour, and he was discharged in 1917 after being wounded in action. He completed his studies in Budapest and then worked successively with the pharmacologist, G. Mansfeld at Pozsony, with Armin von Tschermak at Prague, where he studied electrophysiology, and with L. Michaelis in Berlin, before he went to Hamburg for a two-year course in physical chemistry at the Institute for Tropical Hygiene.

Szent-Györgyi's early researches at Groningen concerned the chemistry of cell respiration. He described the interdependence of oxygen and hydrogen activation and made his first observations on co-dehydrases and the polyphenol oxidase systems of plants. He also demonstrated the existence of a reducing substance in plant and animal tissues. At Cambridge and during his early spell in the United States, he isolated from adrenals this reducing substance, which is now known as ascorbic acid. Returning to Cambridge in 1929, he later described the pharmacological activity of the nucleotides with Drury.

On his return to Hungary, he noted the anti-scorbutic activity of ascorbic acid and discovered that paprika (capsicum annuum) was a rich source of vitamin C. His persistent studies of biological oxidation led to the recognition of the catalytic function of the C4-dicarboxylic acids, the discovery of «cytoflav» (flavin) and a recognition of the biological activity and probable vitamin nature of flavanone (vitamin P).

In 1938 he commenced work on muscle research and quickly discovered the proteins actin and myosin and their complex. This led to a reproduction of the fundamental reaction of muscle contraction which formed the foundation of muscle research in the following decades. The preservation of biological material in glycerine, which has had extensive application including agricultural use in the preservation of sperm, has resulted from his more recent work. He has also developed the use of rabbit psoas muscle as an experimental material, published theories on the problems of energetics and investigated the regulation of growth and cell membrane potential, and the hormonal function of the thymus gland.

Dr. Daniel Lowy of The University of Memphis (now at the US Naval Research Laboratory in Washington, D.C.) adds: Szentgyörgyi's co-worker was Gábor Fodor, member of the Hungarian Academy of Science, formerly at the University of Szeged, then - until his death - Chair Professor of Organic Chemistry at West Virginia University in Morgantown.

- Read full biography at the Nobel eMuseum
---

1961
George von Békésy (b. 6/3/1899, Budapest, d. 1972)
"For his discoveries concerning the physical mechanisms of stimulation within the cochlea."

The son of Alexander von Békésy, a diplomat, and his wife, Paula, he received his early education in Munich, Constantinople, Budapest, and in a private school in Zurich. Having passed the Swiss "Maturitätsprüfung" he studied chemistry at the University of Berne. After a short military service he received his Ph.D. in Physics in 1923 from the University of Budapest.

Later on he entered the services of the Hungarian Post Office in Budapest where he stayed until 1946. He worked one year at the Central Laboratory of Siemens and Halske A.G. in Berlin, at that time one of the centers in the development of telecommunication. His work in the research laboratory of the Hungarian Post Office was concerned mainly with problems of long-distance telephone transmission. The friendly and efficient atmosphere of this laboratory made it possible for him to spend considerable time in the study of the ear as a main component of the transmission system. Soon he became a nuisance to the autopsy rooms of the hospitals and the mechanical workshops of the Post Office. There they did not like to find their drill press full of human-bone dust in the morning. But the wonderful laboratory spirit helped to overcome all difficulties, except those produced by the destructions of World War II.

During the years 1939-1946 he was Professor of Experimental Physics at the University of Budapest, but left Hungary in 1946 for Sweden, where he was a guest of the Karolinska Institute and did research at the Technical Institute in Stockholm. It was during this period that he developed a new type of audiometer which is operated by the patient and has applications outside the field of hearing. For instance, it has permitted the determination of the change in sensitivity of the eye of pigeons during dark adaptation.

In 1947 he went to the United States and worked at Harvard University in the Psycho-Acoustic Laboratory. His interests turned to development of a mechanical model of the inner ear with nerve supply, the nerve supply being represented by the skin of the arm.

- Read full biography at the Nobel eMuseum
---

1976
Daniel Carlton Gajdusek (b. 9/9/1923, Yonkers, New York, USA)
For discovering "new mechanisms for the origin and dissemination of infectious diseases."
Gajdusek's father, Karl Gajdusek, was a Slovak farm boy from a small village near Senica, Northern Hungary (now Slovakia) who had left home as an adolescent youth to emigrate to America before World War I, alone and without speaking English, to become a butcher in the immigrant communities of Yonkers, where he met and married his mother, Ottilia Dobroczki. Her parents had also come, each alone, as youthful immigrants from Debrecen, Hungary to America.
Gajdusek writes:
"My boyhood reading, first in Homer, Virgil, and Plutarch, on which we were nurtured by our Classicist-Romanticist Hungarian mother, led, upon the instigation of my poet brother, to my more thorough return to the classics as a young, too-ardent scientist-cum-physician, and to the modern literature of European authors and philosophers, which I had missed in my university days devoted too exclusively to mathematics and the sciences. This reading changed greatly my way of thinking. My mother, Ottilia Dobroczki, was a hyperromantic pagan who professed respect for whatever religion she encountered: Catholic when with Catholics, Protestant when with Protestants, Hebrew when with Jews, Moslem when with Moslems, and South and East Asian religions when with Asians. However, my first memories were the myths of the ancient Greeks that I and my brother were reared. I learned to pray to Zeus, Poseidon, Artemis, Aphrodite, Hermes and Athena before I heard Bible stories."
In his autobiography for the Nobel Ceremony (1976), he said:
"An uninterrupted flow of loud conversation in many tongues, rarely English, and kitchen odors of many Habsburg cuisines filled our home. On my Slovakian fathers's side we were a family of farmers and tradesmen, and my father's temperament for laughter and ribald fun, lust for life in work and play, song, dance, and food, and above all, conversation, affected us strongly. On my Classicist-Romanticist Hungarian mother's side were more sober academic and aesthetic aspirations and a heroic interest in fantasy and inquiry, in the culture and nurture, in classics and progress." When his father revisited Europe, Carleton spent his time with grandparents in Slovakia and Hungary, so he understands some Slovakian and Hungarian.
Gajdusek shared his prize with Baruch S. Blumberg for their discoveries concerning "new mechanisms for the origin and dissemination of infectious diseases." Gajdusek studied a unique group of diseases in the brain. These studies were initiated to clarify the origin of a remarkable disease which in high frequency attacked a neolithic people living in the highlands of New Guinea. The disease is called Kuru and appeared, when it was discovered in the middle of the 1950's, mainly in women and children. Gajdusek realized that the changes in the brain of patients with Kuru shared certain features with the unique infectious disease. Even if much knowledge remains to accumulate concerning slow infections in the brain of the type described it is clear today that these infections are caused by agents of a completely new type, which initiate a pathologic process of hitherto unknown kind. This implies that the definitions of diseases, which may potentially be of infectious origin have to be markedly widened. Gajdusek would become chief of the Laboratory of Central Nervous System Studies at the National Institutes of Health.
In an unfortunate turn of events, in 1997 he was charged with child abuse and pleaded guilty to two counts of molesting a boy.
- See his autobiography on the Nobel eMuseum or
- See more writings in Hungarian where he reminisces about his parents and grandparents: My Cultural Heritage
---

Physics
The medal represents Nature in the forms of a goddess resembling Isis, emerging from the clouds and holding in her arms a cornucopia. The veil which covers her cold and austere face is held up by the Genius of Science. The inscription reads: Inventas vitam juvat excoluisse per artes, translated as "inventions enhance life which is beautified through art."

1905
Fülöp von Lenárd (b. 6/7/1862, Pozsony, Hungary [now Bratislava, Slovakia], d. 5/20/1947, Messehausen, Germany)
"For his studies in x-rays and the cathode ray tube"

Philipp von Lenard studied physics successively at Budapest, Vienna, Berlin and Heidelberg under Bunsen, Helmholtz, Königsberger and Quincke and in 1886 took his Ph.D. at Heidelberg. Lenard's first work was done in the field of mechanics, when he published a paper on the oscillation of precipitated water drops and allied problems and in 1894 he published the Principles of Mechanics left behind by Hertz.

Soon he became interested in the phenomena of phosphorescence and luminescence. This was a development of the mysterious attraction which weak light appearing in darkness had had for him since his boyhood, when he had, with his school fellows, warmed fluorine crystals to make them luminescent. In 1888, when he was working at Heidelberg under Quincke, Lenard had done his first work with cathode rays. His research led him to the great discovery called the "Lenard Window." His research led to conclusions that conflicted with current theory and were not explained until 1905, when Einstein produced his quantitative law and developed the theory of quanta of light or photons, which was verified much later by Millikan. Lenard never forgave Einstein for discovering and attaching his own name to this law.

Full Bio of Dr. Lénárd
---

1963
Eugene Wigner (b. 11/17/1902, Budapest, d. 1/1/1995, Princeton, New Jersey)
"for his contributions to the theory of the atomic nucleus and the elementary particles, particularly through the discovery and application of fundamental symmetry principles" Co-developed the atomic bomb and is known as the Founder of Nuclear Engineering

The Hungarian version of Eugene Paul Wigner's name was Jenó Pál Wigner. During his lifetime he was a major player in the development of the atomic bomb, the design of commercial nuclear reactors, and the progress of nuclear science in general. Eugene Wigner's formal education was acquired in Europe; he obtained the Dr. Ing. degree at the Technische Hochschule Berlin. He naturalized a citizen of the United States on January 8, 1937, and had been since 1938 Thomas D. Jones Professor of Mathematical Physics at Princeton University - he retired in 1971. He was responsible for the Manhattan Project idea and letter to President Roosevelt. Received Fermi Award and shared the Atoms for Peace Award with fellow Hungarian Leo Szilárd.

Dr.Wigner worked on the Manhattan Project at the University of Chicago during World War II, from 1942 to 1945, and in 1946-1947 became Director of Research and Development at Clinton Laboratories. Official recognition of his work in nuclear research includes the U. S. Medal for Merit, presented in 1946; the Enrico Fermi Prize (U.S.A.E.C.) awarded in 1958; and the Atoms for Peace Award, in 1960. Dr. Wigner holds the Medal of the Franklin Society, the Max Planck Medal of the German Physical Society, the George Washington Award of the American-Hungarian Studies Foundation (1964), the Semmelweiss Medal of the American-Hungarian Medical Association (1965), and the National Medal of Science (1969). He was a member of the General Advisory Committee to the U.S. Atomic Energy Commission from 1952-1957, was reappointed to this committee in 1959 and served on it until 1964.

Trivia:
designed the first fast neutron breeder reactor after hearing Enrico Fermi discuss the concept; with suggesting water as a superior production reactor coolant over helium
invented the high-flux reactor and the curved fuel plate.
- Read full biography at the Nobel eMuseum
- See Wigner Bio at the Oak Ridge National Laboratory, or see
- Wigner at the History of Mathematics Archive at the University of St. Andrews
---

1971
Dennis Gábor (b. 6/5/1900, Budapest -d. 1979)
"For his investigation and development of holography"

Adapted from his autobiography: The oldest son of Bertalan Gabor, director of a mining company, and his wife Adrienne, his life-long love of physics started suddenly at the age of 15. He could not wait until he got to the university, so he learned calculus and worked through the textbook of Chwolson, the largest at that time, in the next two years. He was fascinated by Abbe's theory of the microscope and by Gabriel Lippmann's method of color photography. With his late brother George, he built up a little laboratory in his home, where they could repeat most experiments which were modern at that time, such as wireless X-rays and radioactivity. Yet, when he reached university age, he opted for engineering instead of physics.

He graduated from the Technische Hochschule in Berlin in 1924 and received his Doctorate there in 1927, in electrical engineering. He would often sneak over from the TH as often as possible to the University of Berlin, where physics at that time was at its apogee, with Einstein, Planck, Nernst and v. Laue. His formal background in electrical engineering and love for physics blended perfectly and led him to some of the most profound discoveries of the 20th century.

In 1933, when Hitler came to power, he left Germany and after a short period in Hungary went to England, where he would eventually develop holography.

Full Gábor Autobiography
---

Economics
The medal for the Prize in Economic Sciences in Memory of Alfred Nobel shows the North Star emblem of the Royal Swedish Academy of Sciences, dating from 1815, with the words "Kungliga Vetenskaps Akademien" (The Royal Swedish Academy of Sciences) around the edge

1994
John Harsányi (b. 5/29/1920, Budapest, Hungary, d. 2000)
"For his pioneering analysis of equilibrium in the theory of non-cooperative games." Shared prize with A Beautful Mind's John Nash

Adapted from his autobiography: The high school his parents chose for him was the Lutheran Gymnasium in Budapest, one of the best schools in Hungary, with such distinguished alumni as John von Neumann and Eugene Wigner. In 1937, the year he graduated, he won the First Prize in Mathematics at the Hungary-wide annual competition for high school students. However, he decided to study pharmacy partly because his family were pharmacists and also becuase as a pharmacy student he would obtain military deferment. Toward the end of the war, in 1944, the German's occupied Hungary and Harsanyi, a Jew, was sent to a forced labor camp in Austria. He escaped and was later hid by a Jesuit priest.

In 1946 he re-enrolled at the University of Budapest in order to obtain a Ph.D. in philosophy with minors in sociology and in psychology. From September 1947 to June 1948 he served as a junior faculty member at the University Institute of Sociology. There he met Anne Klauber, a psychology student who attended a course I was teaching and who later became his wife. But in June 1948, he had to resign from the Institute because the political situation no longer permitted them to employ an outspoken anti-Marxist as he had been. His wife realized that Hungary was quickly becoming a completely Stalinist country and that the only sensible course of action was to leave Hungary. They bravely crossed the Hungarian border illegally in 1950 over a marshy terrain and were very lucky not to be stopped or shot at by the Hungarian border guards.

They eventually landed in Australia, but his advanced degrees were not recognized. With limited English, he did factory work. In the evening he took economics courses at the University of Sydney where he received another M.A. In 1956 he was awarded a Rockefeller Fellowship enabling him and Anne to spend two years at Stanford University where he got a Ph.D. in economics.

In the early 1950s he published papers on the use of von Neumann-Morgenstern utility functions in welfare economics and in ethics and on the welfare economics of variable tastes. His interest in game-theoretic problems in a narrower sense was first aroused by John Nash's four brilliant papers, published in the period 1950-53, on cooperative and non-cooperative games, on two-person bargaining games and on mutually optimal threat strategies in such games, and on what we now call Nash equilibria.

- Read full autobiography at the Nobel eMuseum
---

1982
George Stigler (b. Renton, a suburb of Seattle, Washington, in 1911, d. 1991))
"For his seminal studies of industrial structures, functioning of markets and causes and effects of public regulation."

Adapted from his autobiography: He was the only child of Joseph and Elizabeth Stigler, who had separately migrated to the United States at the end of the 19th century. His father was from Bavaria and his mother from Hungary.

He attended schools in Seattle through the University of Washington, from which he graduated in 1931. He spent the next year at Northwestern University. His main graduate training was received at the University of Chicago from which I received the Ph.D. in 1938. Even before he came to Chicago, he had gotten interested in the existence of dispersion of prices under conditions which economic theory said would yield a single price. That interest culminated in The Economics of Information (1961) and later works. It was in the 1960s that he began the detailed study of public regulation.

- Read full autobiography at the Nobel eMuseum
---

1976
Milton Friedman (b. July 31, 1912, Brooklyn, N.Y.)
"for his achievements in the fields of consumption analysis, monetary history and theory and for his demonstration of the complexity of stabilization policy" - the best known living economist and leader of the Chicago School of monetary economics

The last child and first son of Sarah Ethel (Landau) and Jenó Saul Friedman. His parents were born in Carpatho-Ruthenia, Hungary (annexed by Czechoslovakia, later by the Soviet Union, and now by the Ukraine). Friedman received a B.A. in 1932 from Rutgers University, an M.A. in 1933 from the University of Chicago, and a Ph.D. in 1946 from Columbia University.

One of the most highly influential economists, political commentators and essayists of the century, Milton Friedman is perhaps the best known living economist. An ardent opponent of the Keynesian economics, Friedman led the "Monetarist" incarnation of the Chicago School against the Keynesian orthodoxy in the 1960s and early 1970s. Beginning in the early 1960s, he was increasingly drawn into the public arena, serving in 1964 as an economic adviser to Senator Goldwater in his unsuccessful quest for the presidency, and, in 1968, as one of a committee of economic advisers during Richard Nixon's successful quest. He has been a senior research fellow at the Hoover Institution since 1977. He is also the Paul Snowden Russell Distinguished Service Professor Emeritus of Economics at the University of Chicago, where he taught from 1946 to 1976, and was a member of the research staff of the National Bureau of Economic Research from 1937 to 1981.He was also instrumental in formulating US economic policy as a member of President Ronald Reagan's Economic Policy Advisory Board. Friedman was awarded the Presidential Medal of Freedom in 1988 and received the National Medal of Science the same year. He is widely regarded as the leader of the Chicago School of monetary economics, which stresses the importance of the quantity of money as an instrument of government policy and as a determinant of business cycles and inflation. He is the founder of the concept of school vouchers.

Friedman's early contributions include the "Permanent Income Hypothesis" in consumption (1957), his formulation of risk-aversion and risk-proclivity (1948, with L.J. Savage), his use of evolutionary theory in the theory of the firm, and his propositions for a "positivist" methodology in economics (1953).

Friedman's important criticisms of Keynesian theory began with his attack on the IS-LM dichotomy in his "restatement" of the Quantity Theory in 1956 -- effectively, reminding Keynesians that "money matters." This was followed up by a massive historical study with Anna J. Schwartz on the Monetary History of the United States (1963) - leading to a famous debate on money-income causality. In his famous presidential address to the American Economic Association, Friedman (1968) then focused his attention upon the apparent breakdown of the Phillips Curve relationship in the 1970s, proposing to replace it with a "Natural Rate of Unemployment" (NRU) - a concept later formalized in more detail by the New Classicals.

Friedman wrote much on various aspects of economic policy. In general, he argued that government discretionary "fine-tuning" of the economy, as had been proposed by Keynesians, ought to be replaced with iron "rules" of policy - notably his famous "money supply growth" rule. He also wrote several popular volumes advocating laissez-faire policies more generally.

- Read full autobiography at the Nobel eMuseum or
- Read an article at The Boston Globe or
- a Tribute to Milton Friedman
---

Peace
The Peace Medal represents a group of three men forming a fraternal bond. The inscription reads: Pro pace et fraternitate gentium, translated "For the peace and brotherhood of men."


1986
Elie Wiesel (b. 1928, Máramarossziget, now Sighet, Transylvania, after Rumanian annexation)
"For his dedication to peace, atonement, and human dignity"

During World War II, he, with his family and other Jews from the area, were deported to the German concentration and extermination camps, where his parents and little sister perished. Wiesel and his two older sisters survived. Liberated from Buchenwald in 1945 by advancing Allied troops, he was taken to Paris where he studied at the Sorbonne and worked as a journalist.

In 1958, he published his first book, La Nuit, a memoir of his experiences in the concentration camps. He has since authored nearly thirty books some of which use these events as their basic material. In his many lectures, Wiesel has concerned himself with the situation of the Jews and other groups who have suffered persecution and death because of their religion, race or national origin. He has been outspoken on the plight of Soviet Jewry, on Ethiopian Jewry and on behalf of the State of Israel today.

- Read full biography at the Nobel eMuseum
- See a great site with family photos and much more including this excerpt from an interview:

"After the war, I had a teacher in France who was totally crazy. He spoke 30 languages, literally 30 languages. One day he learned that I knew Hungarian, and he didn't. He felt so bad that he learned Hungarian in two weeks. In two weeks he knew more about Hungarian literature than I did."
---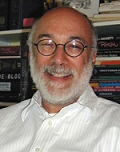 1985
Henry Abraham, M.D. (b. 1942, Philadelphia, PA)

Dr. Abraham is a co-recipient of the Nobel Peace Prize of 1985, awarded to Physicians for Social Responsibility and the International Physicians for the Prevention of Nuclear War, two organizations which he helped form. Though a pediatrician, he has become most well-known for his work in the prevention of drug abuse.
"Dr. A" was born in Philadelphia, and was deeply affected by his teachers in the public schools: Bryant School, Sayre Junior High, and the esteemed Central High (of Bill Cosby fame and many others). His professional education began at Muhlenberg College, a small Lutheran school in eastern Pennsylvania, which opened up in earnest the natural sciences to him. From Muhlenberg, Henry Abraham would go on to graduate from Johns Hopkins University School of Medicine. He completed his training in psychiatry at Harvard. In 1995 he became Chief of Clinical Alcohol and Drug Treatment Services at Brown University. He writes, "Appalled by the spread and growing risk from nuclear weapons, I and a small group of physicians began to speak out. In about 1978 I was drafted to help start a physicians' antinuclear group, Physicians for Social Responsibility, which led to my co-authoring the constitution for a growing international confederation of physicians working to abolish nuclear weapons, the International Physicians for the Prevention of Nuclear War."
Dr. Abraham wrote to us: "My father, Henry Abraham, was Hungarian. His mother was Matilda Berger, his dad Meyer Abraham, though at Ellis Island when he and my grandmother came to the US it may have been changed from Abraham Meyer. I have relatives left in Kispest, the Artandi family. Matilda had a second husband, Pista (Stephen) Bartok. He was the grandfather I knew best. I don't know if he was related to Bela. Matilda was a bit of a character. Rumor has it that she fled Hungary as a political refugee at the beginning of the last century, attempted to return with my father in tow in the 1930s, and fled again. She made us stuffed cabbage and earned a living in the U.S. as a fortune teller."
In his thirty year career he has seen over 90,000 patients and their families. Dr. Abraham received the IRIS, Peabody and Emmy Awards and has appeared on 48 Hours, NBC News, and Court TV and has been published or quoted in Time, Newsweek, The New York Times, and Boston Globe. His family carries on the tradition of Hungarian excellence: His 29 years of marriage yielded many blessings. He and Carol have three children: Peter, his oldest, is an international model based in Hong Kong. Jonathan is a production assistant for the TV comedy show, South Park. Rosie, an artist, is about to start her first year at the Massachusetts College of Art. Dr. Abraham resides in Lexington, MA, outside of Boston. His latest book is, "What's a Parent to Do? Straight Talk on Drugs and Alcohol."
- Read more on Dr. Abraham.com
- See the official Nobel Prize.org
---

Literature
The medal of the Swedish Academy represents a young man sitting under a laurel tree who, enchanted, listens to and writes down the song of the Muse. The inscription reads: Inventas vitam juvat excoluisse per artes, translated as "inventions enhance life which is beautified through art."


2002
Imre Kertész (b. 11/9/1929, Budapest)
"For writing that upholds the tragic experience of the individual against the barbaric arbitrariness of history."

The Acadeny singled out his 1975 debut novel, "Sorstalansag" ("Fateless"), in which he writes about a young man who is arrested and taken to a concentration camp but conforms and survives. 1944 he was deported to Auschwitz and from there to Buchenwald, where he was liberated in 1945. On his return to Hungary he worked from 1948 for a Budapest newspaper, Világosság, but was dismissed in 1951, as Hungary fell deeper in to Stalinism. After two years of military service, he supported himself as an independent writer and translator of German authors such as Nietzsche, Hofmannsthal, Schnitzler, Freud, Roth, Wittgenstein and Canetti, who have all had significance for his own writing.

- Read full biography at the Nobel eMuseum
- See more at Arizona Republic, MSNBC.com, or read a Portrait.
- Only two of his books have been translated to English. Buy them at Barnes & Noble
---
Jump to:
Hungarian Nobel Prize Winners
---

Site Index Back to Top Photos Index
Thanks for coming, I hope you have enjoyed it, will recommend it to your friends, and will come back later to see my site developing and expanding.

I'm trying to make my pages enjoyable and trouble free for everyone, please let me know of any mistakes or trouble with links, so I can fix any problem as soon as possible.

These pages are best viewed with monitor resolution set at 640x480 and kept simple on purpose so everyone can enjoy them across all media and platforms.

Thank you.

Webmaster