Map of Europe Map of Hungary Map of Budapest
Hungary, facts and history in brief Budapest, facts and history in brief
Budapest - Hungary
If you have seen some of my other pages, you may already guessed that I like trains, trams, locomotives and that kind of things.

Well here's some more for you.
Budapest Children's Railway (Gyermekvasút)
(My grateful thanks to Zhiqiang and PassportChop.com for allowing me to reprint this article. Webmaster.)




How to get there:
Budapest Cogwheel Railway (Fogaskerekű vasút)

Cogwheel Railway - The railway - originally built in 1874 - hauls itself up the steep hills using a cog system underneath...

From the Cogwheel Railway stop at Szechenyi-hegy (last stop), you can take a 5-minute walk to the Children's Railway. Follow the crowd if you are not sure.



Group of teenagers reporting for work at the Children's Railway? No. Just a school excursion.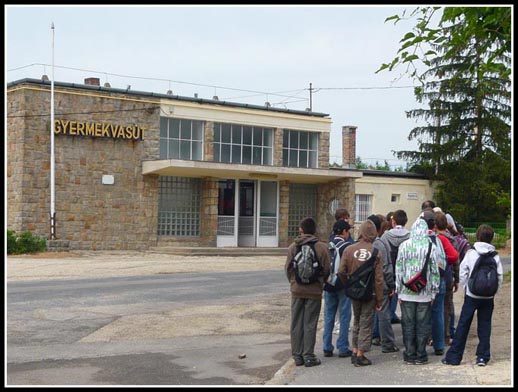 Children aged 10 to 14 control the traffic and commercial services provided but strictly according to regulations of any other railwayline of the State Railways of Hungary (MÁV Zrt). The engines are driven by adult engineers, and children on duty, are continuously supervised by adult railway employees.  Apart from that, children do their jobs, operate the switches and signals, print tickets and keep passengers informed, on their own. To save time waiting, do check the Gyermekvasút website for train timetables.

Being detained at the Children's Railway for not buying tickets or 2 very overage tourists trying to join the Children's Railway or.. udecide…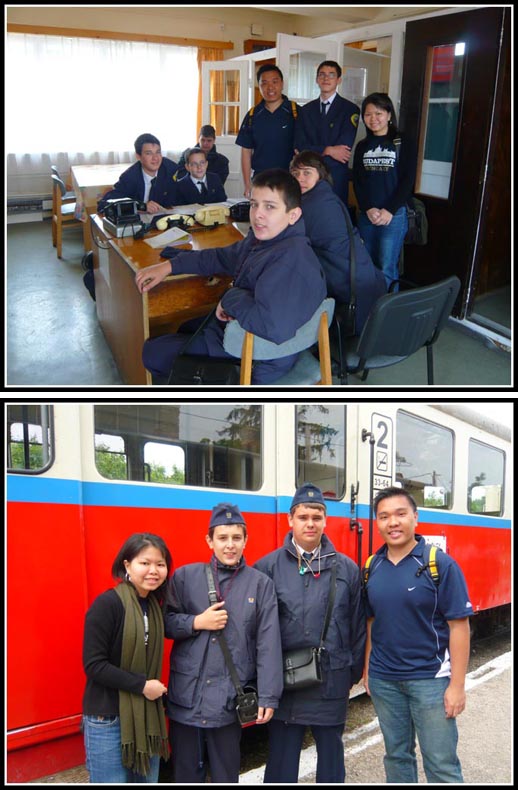 BKV tickets are not valid here. It cost 450 HUF to go to János-hegy station where we will alight for according to Lonely Planet Budapest "a more interesting way down from the hills – the chairlift (libegõ)"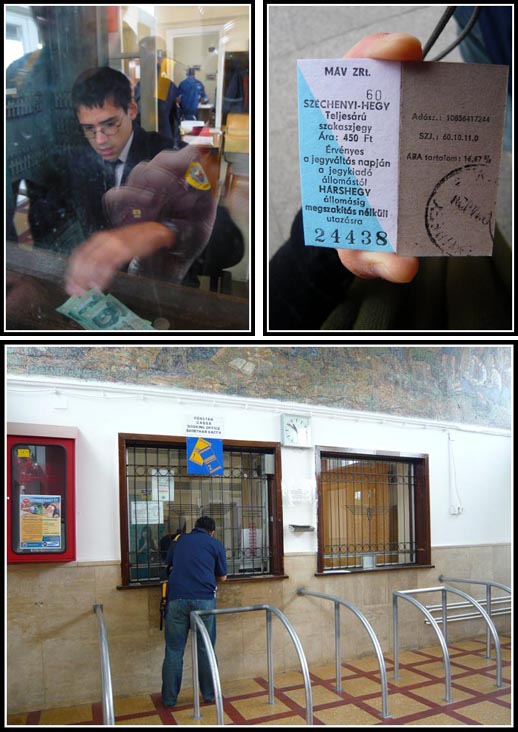 Boarding the train to János-hegy; there happened to be a kindergarten excursion which took up a section of the train.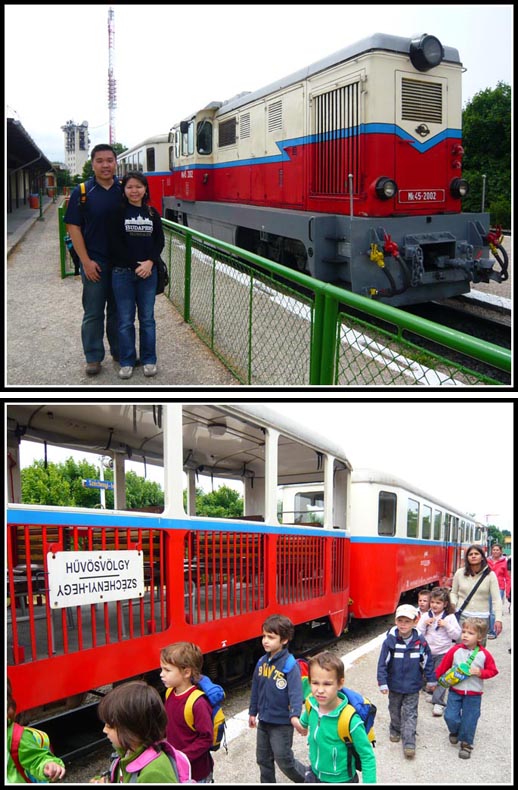 The kids were supposed to sit in the open section but the weather was too cold - ended up shifting to the covered section of the train; they are sort of the VIPs of this ride – only after they had settled down, then can the adult passengers take their place which left us with only the open train section exposing us to the cold... but the views are better.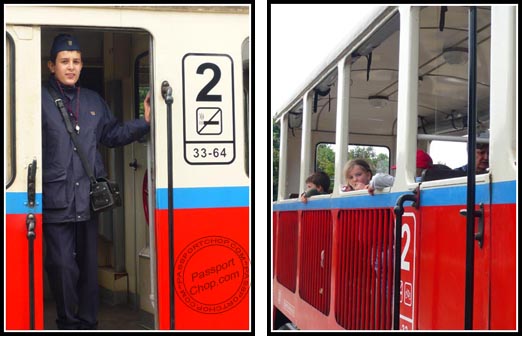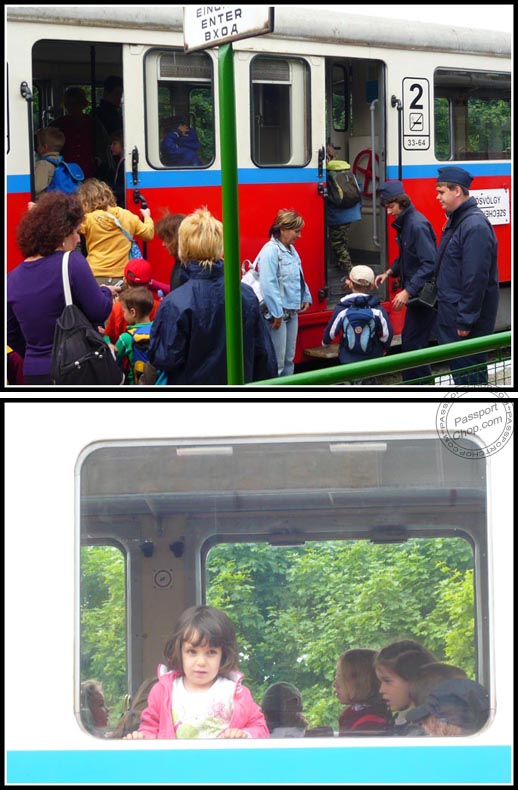 Staff at each railway station waving us off: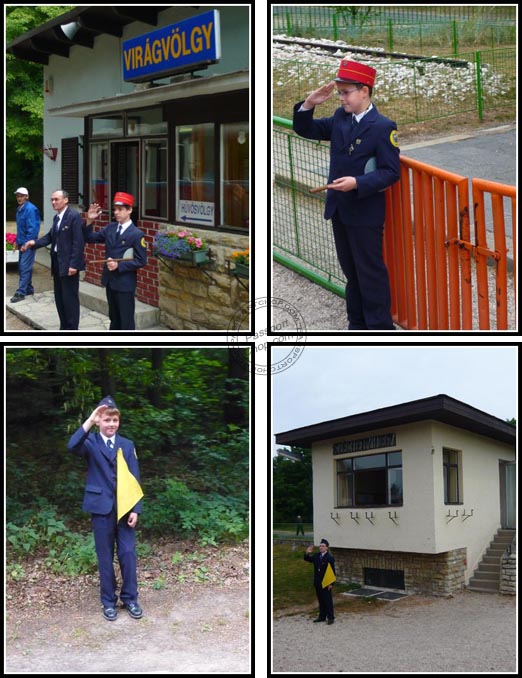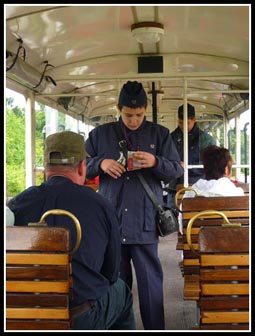 Ticket please… Conductors on the train.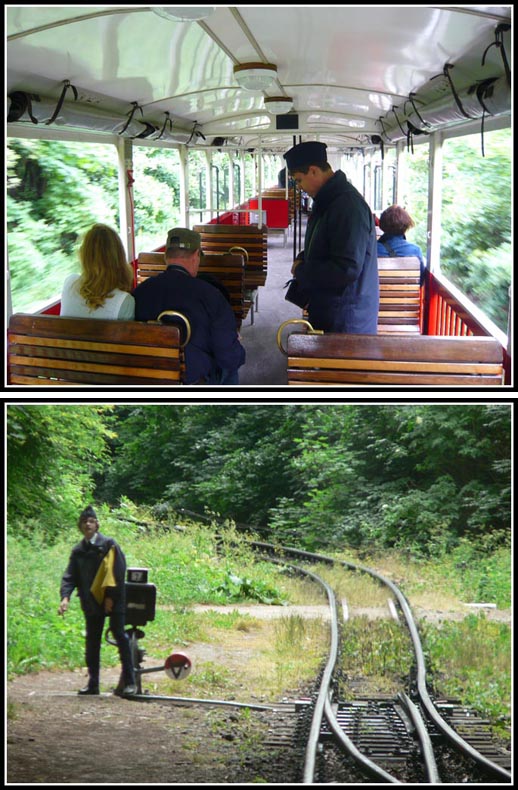 A ride on the Children's Railway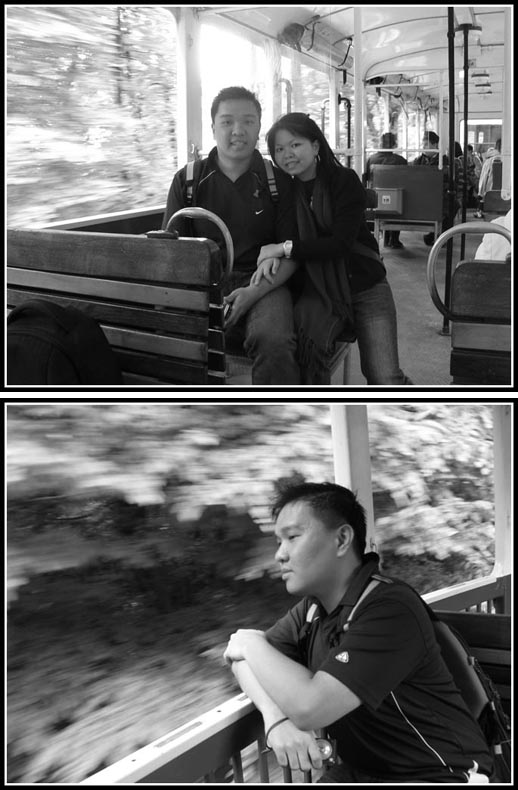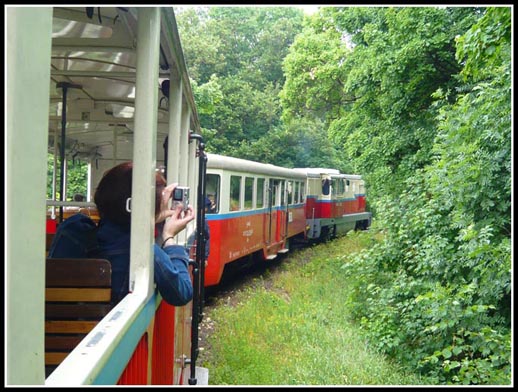 Check out this video on the Children's Railway:


Related PassportChop Posts
Next post: Budapest Zugliget Chair-lift (Zugligeti libego)




You can click on these photos for an enlargement.

Children's Railway 2.
Childrem's Railway 490.056 steam loc. 'Hüvösvölgy'
Children's railway

Site Index Back to Top Photos Index
Thanks for coming, I hope you have enjoyed it, will recommend it to your friends, and will come back later to see my site developing and expanding.

I'm trying to make my pages enjoyable and trouble free for everyone, please let me know of any mistakes or trouble with links, so I can fix any problem as soon as possible.

These pages are best viewed with monitor resolution set at 640x480 and kept simple on purpose so everyone can enjoy them across all media and platforms.

Thank you.

Webmaster