Greenland


Greenland facts and history in brief


Nuuk
Excerpted from Wikipedia, the free encyclopedia.
NUUK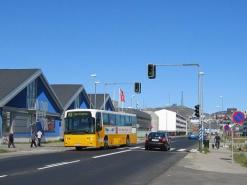 Central Nuuk.

Nuuk, translated: "The Peninsula" (Danish: Godthåb translated: "Good hope") is the capital and largest city of Greenland, and the seat of government for the Sermersooq municipality.
It has a population of 17,834 (as of January 2009), of whom 14,862 were born in Greenland.
This makes it one of the smallest capital cities in the world by population.

NUUK


Coat of arms

Province: Greenland
Municipality: Sermersooq


Nickname: Godthåb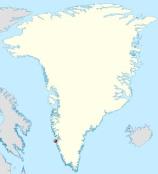 Location of Nuuk

First Settled: 2000 B.C.
Incorporated: 1728
Area: - City 105,000 km² (40,540.7 sq mi)
Population: (January, 2009)
- City 17,834
- Metro 18,039 (including Qiisumooq/Ingestad village)
City and metropolitan population is co-extensive.
The entire Metro area belongs to Nuuk City.
Time zone: UTC-3 (UTC-3)
Website: http://www.nuuk.gl

History
The site has a long history of different inhabitation: first by the ancient pre-Inuit, Paleo-Eskimo people known as the Saqqaq culture around 2000 BC, later by Viking explorers in the 10th century, and shortly thereafter by Inuit peoples.
Inuit and Norsemen both lived with little interaction in this area from around 1000 AD until around 1500 AD, when Norse habitation stopped, most likely due to change in climate and vegetation.

The city was founded in 1728 by the Danish-Norwegian missionary Hans Egede, and given the name Godthåb (Good Hope).
Hans Egede had arrived at a place close to the already existing Inuit population living in Kangeq.
At that time, Greenland was a Norwegian colony under the Dano-Norwegian Crown, but the colony had not had any contact with Norway proper for almost three centuries.
In 1733 to 1734 a smallpox epidemic killed most of the native population as well as Hans Egede's wife.
Hans Egede went back to Denmark after 15 years in Greenland leaving his son Paul Egede to continue his parent's work.

In 1979, the city was renamed Nuuk by the Greenland Home Rule government.
Like the rest of Greenland, Nuuk is populated today by both Inuit and Danes.
Currently, nearly one quarter of Greenland's total population live in Nuuk.

Geography
Nuuk is located at approximately 64°10'N 51°44'W, at the mouth of the Nuup Kangerlua (Danish: Godthåbsfjorden) fjord, some 10 km from the shores of Davis Strait on the southwestern coast of Greenland, and about 240 km (150 mi) south of the Arctic Circle.
Greenland is presently partly under Danish administration.

Economy
Air Greenland has its headquarters in Nuuk.

Education
The University of Greenland (Ilisimatusarfik) is located in Nuuk. Other educational institutions are:
Nuuk Technical College
The Greenlandic School of Journalism
The College of Education

Transport
Nuuk is a port of call for the Arctic Umiaq Line coastal ship, and a focus city for Air Greenland.
Nuuk Airport is located 4 km northeast of the city.

Electricity
Nuuk get mainly its electric power from Buksefjord hydroelectric power plant via a 132 kV powerline crossing Ameralik fjord on the world longest span.

Climate Nuuk has a maritime influenced subarctic climate with cold, snowy winters and cool summers.
Temperatures are below freezing during winter and stay cool in summer.




Notable people
* Agnethe Davidsen, the first female government minister in Greenland.
* Jesper Grønkjær, professional footballer
* Nive Nielsen, singer.

Twin towns
* Germany Cuxhaven, Germany
* Denmark Aalborg (since 2002), Denmark
* Finland Vantaa (since 1965), Finland
* People's Republic of China Changchun, China
* United States Tiverton, United States
* Denmark Lyngby-Taarbæk, Denmark
* Sweden Huddinge, Sweden
* Netherlands Zevenaar, The Netherlands
* Iceland Reykjavík, Iceland

Sport
* Godthåbhallen – Nuuk handball stadium.
* Nuuk Stadium – Nuuk football stadium.


Nuuk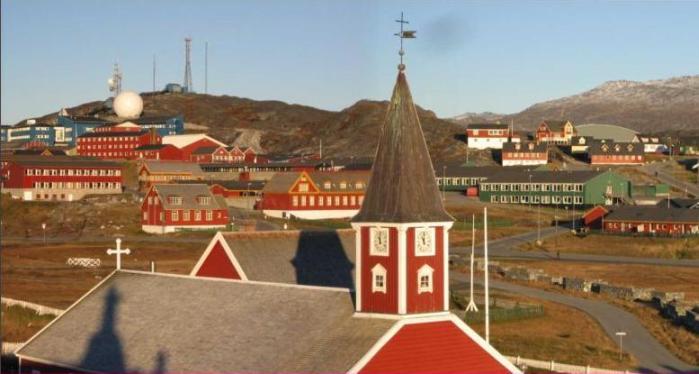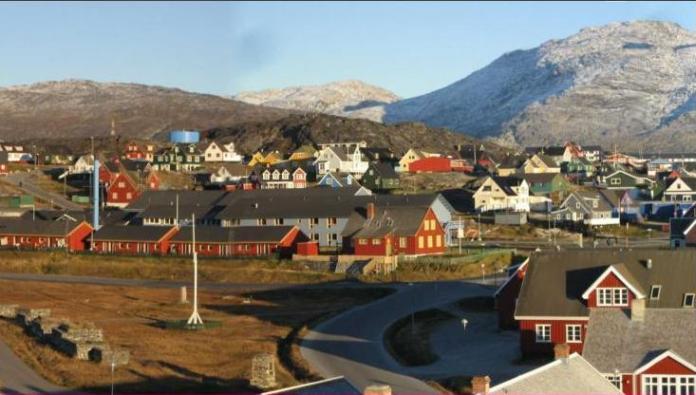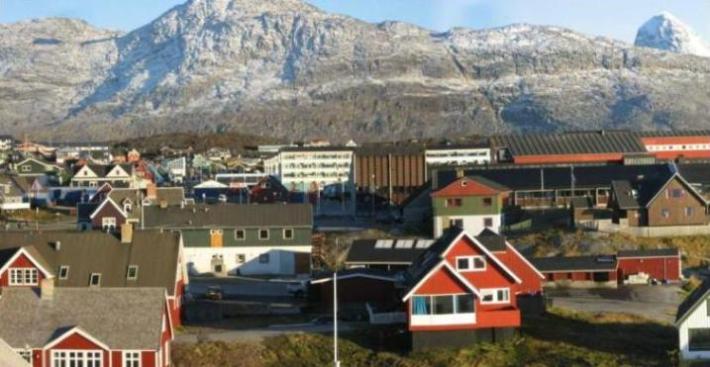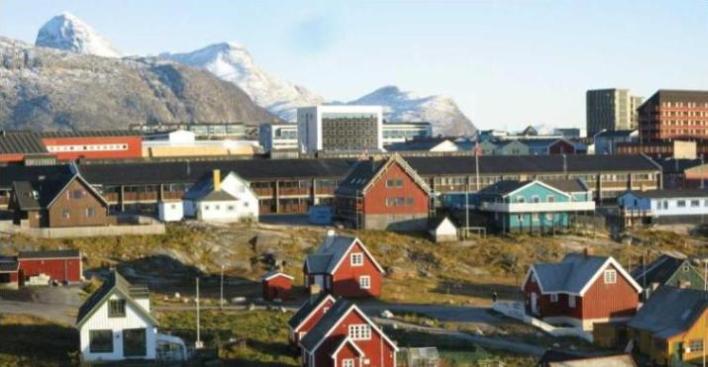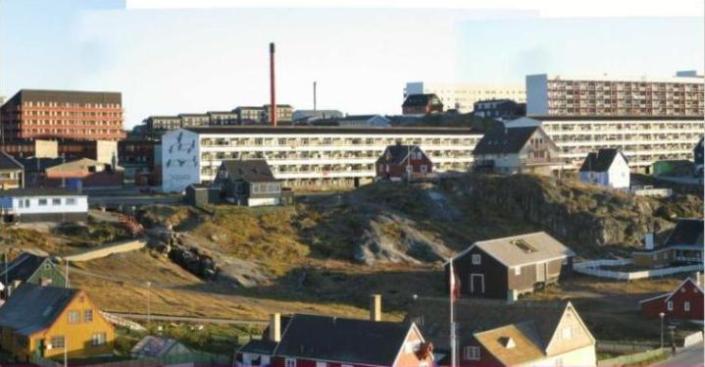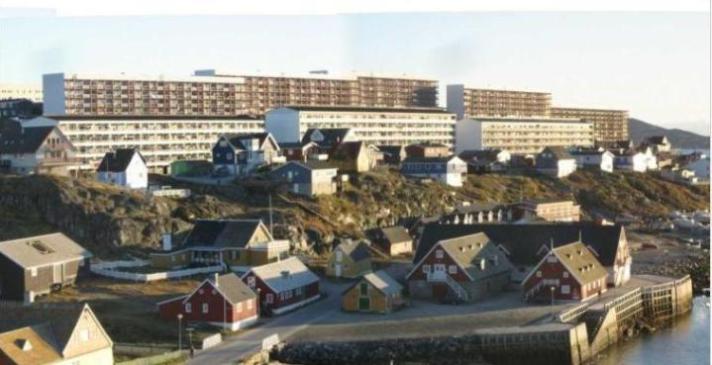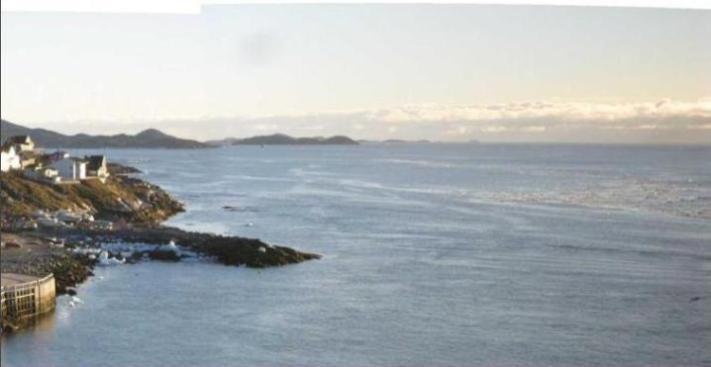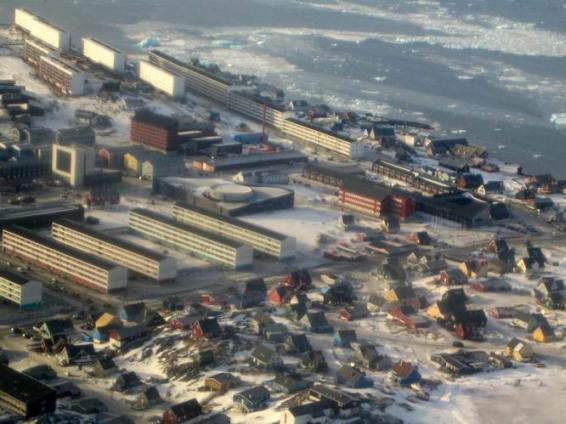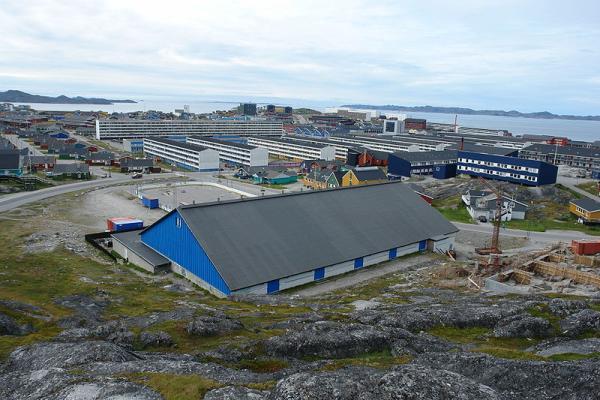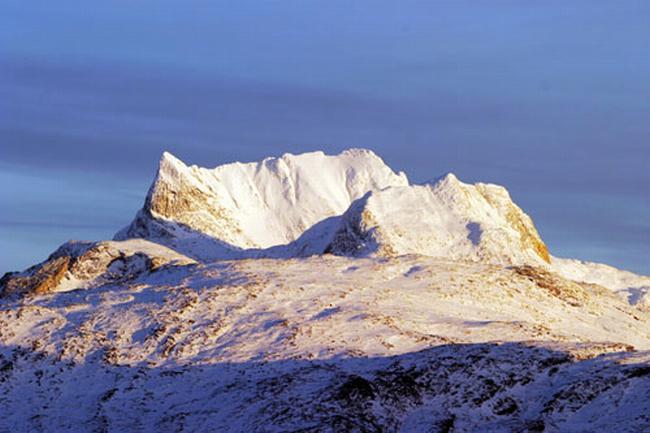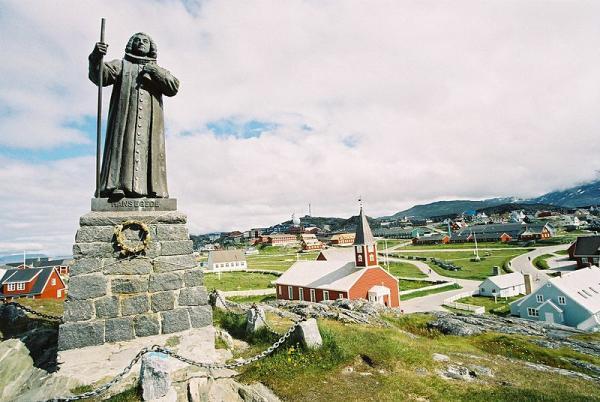 v v v
For more information about Nuuk see Wikipedia, the free encyclopedia


v v v
This page was retrieved and condensed from (http://en.wikipedia.org/wiki/Nuuk) November 2009.
All text is available under the terms of the GNU Free Documentation License (see Copyrights for details).
About Wikipedia
Disclaimers

This information was correct in November 2009. E. & O.E.




This was a virtual tour for us!!!!!!



Site Index Back to Top Photos Index
Thanks for coming, I hope you have enjoyed it, will recommend it to your friends, and will come back later to see my site developing and expanding.

I'm trying to make my pages enjoyable and trouble free for everyone, please let me know of any mistakes or trouble with links, so I can fix any problem as soon as possible.

These pages are best viewed with monitor resolution set at 640x480 and kept simple on purpose so everyone can enjoy them across all media and platforms.

Thank you.

You can e-mail me at Webmaster